Don Mattrick, former head of Microsoft's Interactive Entertainment Division, will join Zynga as the company's new CEO beginning 8 July.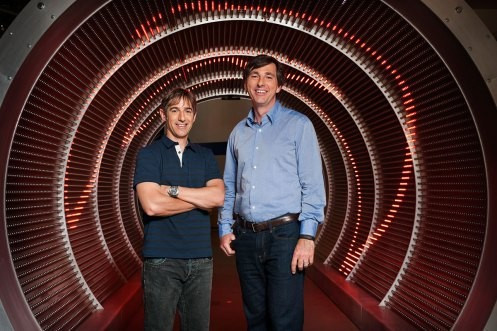 Mattrick will replace Zynga's current CEO, Mark Pincus, who will remain at the company as chairman and chief product officer. Mattrick previously oversaw production of the upcoming Xbox One, and leaves Microsoft months before the console is expected to ship in November.
"Don is unique in the game business," said Pincus. "He can execute in multiple domains - hardware, software and network, and he's been the person responsible for game franchises like 'Need for Speed,' 'FIFA' and 'The Sims.' He's one of the top executives in the overall entertainment business and he's a great coach who has inspired people to do their best work and build strong, productive teams. He deeply understands the value of a network and the importance of creating lifelong consumer relationships."
Mattrick joins Zynga as the company attempts to turn itself around. The social game-maker experienced a disastrous 2012 which forced it to close several of its game franchise and development studios.
In June, the company announced it would lay-off over 500 staff, prompting one ex-employee to take to Reddit to discuss Zynga's troubled management policies.
"I've always said that if I could find someone who could do a better job as our CEO I'd do all I could to recruit and bring that person in," said Pincus. "I'm confident that Don is that leader."
Microsoft CEO Steve Ballmer also addressed Mattrick's departure:
"Don and his team have accomplished much," Ballmer wrote. "Xbox Live members grew from six million to 48 million. Xbox 360 became the number one selling console in North America the past two years. We introduced Kinect and have sold more than 24 million sensors.
"This is a great opportunity for Don, and I wish him success. Don's directs will report to me and will continue to drive the day-to-day business as a team, particularly focused on shipping Xbox One this holiday.
"Thank you, Don, for setting us on a path to completely redefine the entertainment industry."
Mattrick leaves Microsoft's Xbox division after the Xbox One, which was officially revealed in May, drew criticism from consumers for its restrictive used games policy and large price tag.
Mattrick was at the forefront of the console's development and unveiling, and was eventually responsible for outlining a huge policy reversal which saw Microsoft drop used game restrictions and online authentication processes on the next-generation console.