Microsoft has unveiled its next-generation game console, called Xbox One along with a revamped Kinect motion sensor and controller.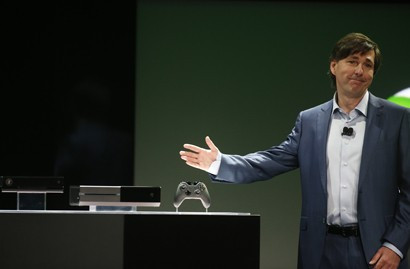 At a launch event on Microsoft's campus in Redmond, Washington, the company unveiled the new console which features 8GB RAM, a 500GB hard disk drive and a Blu-ray drive. It also uses voice recognition, allowing you to turn the console on and navigate the dashboard using voice commands.
A new version of the Kinect motion sensor was also unveiled, which will be included with each Xbox One and, similar to how you use a tablet or smartphone, allows you to move your hand in front of the camera to swipe through menu screens.
Xbox marketing head Yusuf Mehdi showed off some of the new, multimedia functions available on the One. When you say "music", the console instantly opens your favourite music service. The same works for "TV" and "film" commands, which open TV stations which have partnered with Xbox to be featured on the dashboard, and video on demand services such as Netflix.
A "trending" screen is also featured, showing what other Xbox One users have been watching.
Xbox Live has also been revamped. 300,000 additional servers have been built to host a new online infrastructure for Xbox One. Similar to the PS4, another new function will allow you to record, edit and share gameplay footage with friends.
EA Sports was the first game developer to take the stage, more than 25 minutes into the hour long conference. The company is working on new Madden, FIFA, NBA Live and UFC titles for the One. Microsoft later revealed that 15 exclusives were being developed for the One, eight of which would be new franchises.
No pricing or release date was announced for the One, with President of Interactive Entertainment Business Don Mattrick only saying it will launch "later this year."
Mattrick also put to rest anticipation that the One would always need to be connected to the internet in order to function, telling GameSpot: "No, you don't always have to be connected. Gamers can calm down, we got you covered."