As Microsoft confirms Xbox One users will be required to pay a yearly £40 subscription fee in order to access many of the console's features, Sony confirms most of its services will remain free.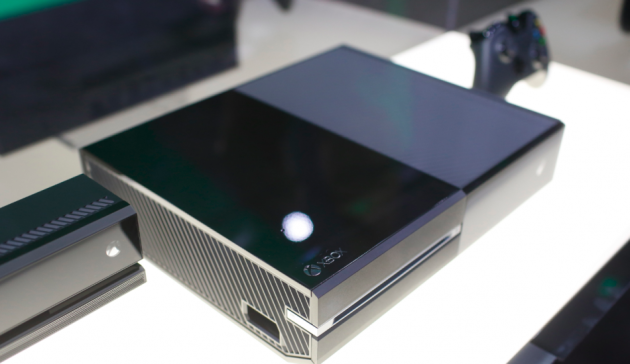 Sony has confirmed to the IBTimes UK that it will continue to offer most services, such as streaming BBC iPlayer, for free on its up-coming PlayStation 4 console, though a £40 PlayStation Plus subscription will be required to access online multiplayer games.
Microsoft has confirmed that unlike Sony it will continue to place many traditionally 'free' services like Skype and YouTube behind the paywall of a Xbox Live subscription.
While the Xbox 360 also requires users to purchase a Live subscription before accessing entertainment apps, Xbox One will also require the subscription for gameplay recording. Announced on Microsoft's official site, this new limitation may frustrate users as gameplay recording is an offline feature that does not necessitate a connection to Xbox Live.
"You'll only need a [PlayStation] Plus subscription on PS4 for online multiplayer. Cross game chat, party chat, entertainment services etc. all remain free to access," a Sony spokesperson told IBTimes UK.
Absurd
Though online multiplayer has always been free on the PlayStation 3, Shuhei Yoshida, President of Sony Worldwide Studios, has said it would be "absurd" not to charge for online play on the PS4:
"The main pillar for the PS4 will be online play. We're developing many new ways to play and connect which requires a large investment of resources," Yoshida told Japanese game publication Famitsu. "Considering the cost, to try to keep such a service free and consequently lower the quality would be absurd. We decided that if that's the case, then it would be better to receive proper payment and continue to offer a good service."
A PlayStation Plus membership will cover all PlayStation devices, meaning that subscribers will be able to access the service on their PS4, PS3 or the handheld PS Vita. Existing PlayStation Plus subscribers will be able to carry their account over to the PlayStation 4 when it launches later this year.
PlayStation Plus members will also receive a free digital copy of PS4 launch title Driveclub.
Microsoft is offering similar services. In June, the company launched its "Games with Gold" initiative for the Xbox 360 whereby subscribers receive two free digital copies of games each month. An Xbox Live Gold also covers multiple accounts, meaning that every separate user registered to an Xbox 360 or Xbox One console will be able to access online services providing one of those users has a Gold membership.