Details of a 7in tablet from Microsoft called Xbox Surface have appeared online, just hours before the company is due to host a major announcement.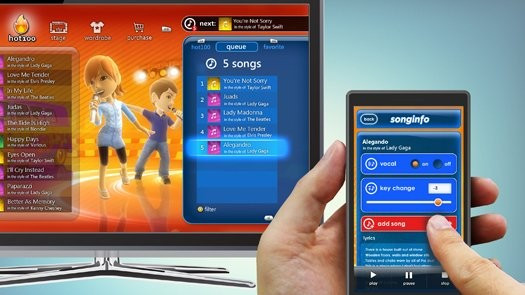 The spec sheet first appeared on Shifted2u.com and has since gained information from Liveside.net as it has made its way across the internet ahead of that mystery announcement.
The leaked documents speak of a "Tablet Computing Device" that features a 7in LED display offering up 720p HD video and an SD card slot. There's also Bluetooth, Wi-Fi and up to seven hours of battery life.
Although unconfirmed by Microsoft, the device seems to be a Wii U-style controller - rather than a dedicated tablet such as the iPad or Amazon Kindle Fire - as there's just 288MB of RAM and a tiny 0.5GHz processor.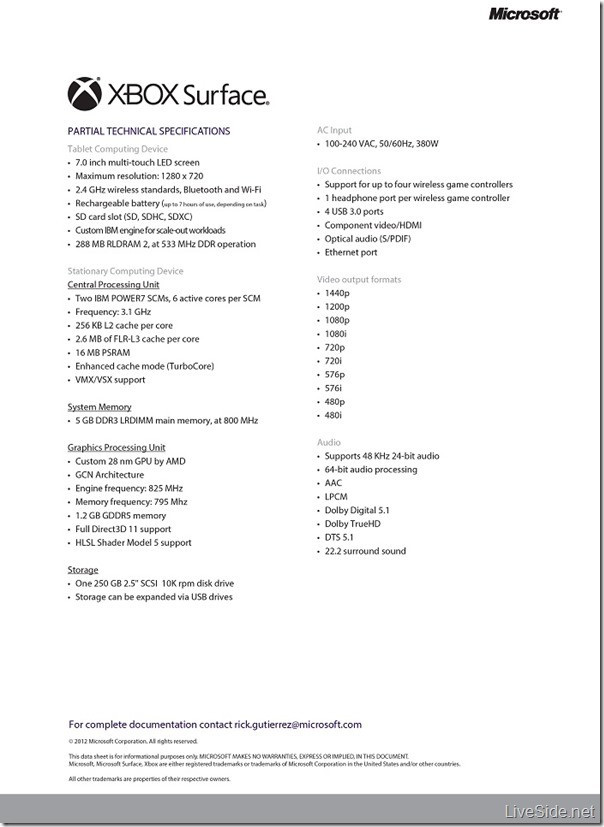 Later in the documents, the tablet device is described as "tablet device (controller)" suggesting that this is indeed similar to the Wii U's tablet controller that we got our hands on recently.
Alongside the Xbox Surface tablet is what the documents describe as a "stationary computing device", which is listed as having a 250GB hard drive, graphical processing units, four USB 3.0 ports and support for up to four wireless game controllers.
Microsoft is widely expected to announce a tablet device at the event and that the device will be entertainment-related.
The leaked documents list Rick Gutierrez, who works for Microsoft Research and has previously done worked on the development of Kinect for Windows, as involved with Xbox Surface.
Speculation over the 18 June event first centred on Barnes and Noble, but the bookseller has since denied any involvement.
Earlier in June, Microsoft announced its SmartGlass mobile application at the E3 gaming expo in LA; the technology was demonstrated using a map of Westeros showing where characters in the Games of Thrones universe are when they appear onscreen. Other content such as actor biographies can also be shown. It is basically Microsoft's second screen strategy.
The Xbox SmartGlass app will allow you to take your media content with you. Users can watch movies on a tablet or smartphone and then switch to watching it from the same point on a TV with the Xbox when they get home.
Xbox Entertainment will also be included in Windows 8 tablets and devices, syncing users media and allowing them to take it with them.
SmartGlass technology will also allow users to surf on Internet Explorer on TV using the secondary device to navigate.