Xherdan Shaqiri: How Liverpool missed out on bringing new Stoke City star to the Premier League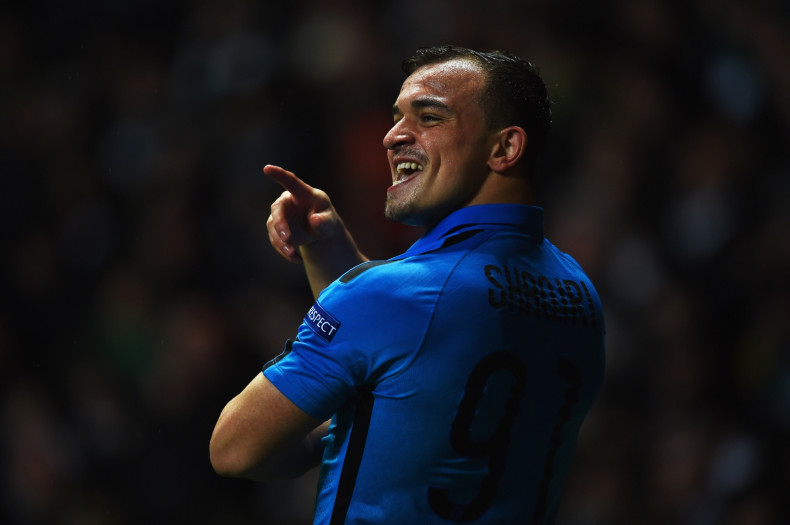 Stoke City's summer recruitment drive continues to astonish following confirmation of Xherdan Shaqiri's move to the Britannia Stadium for a reported £12m.
The Switzerland international becomes the latest winner of a Champions League medal to make the once-unlikely move to the Potters' - joining Marc Muniesa, Bojan, Marko Arnautović and Ibrahim Afellay in that growing fraternity at Mark Hughes' revolutionised side.
Shaqiri's move is perhaps the biggest head scratcher of them all. At 23, he has had no record of injury problems, no record of failed loan deals across the continent, no notable controversial streak to speak of and no clear reason why – with respect to Hughes' phenomenal work at Stoke – a more established club has not signed him.
Throughout 2014, it looked as if that club might be Liverpool. It almost was on at least one occasion, but in the end it was just another idea that fell by the wayside.
Shaqiri rose to prominence in 2011 as the catalyst in the FC Basel team that dumped Manchester United out of the Champions League group stages, providing both goals in their 2-1 victory over Sir Alex Ferguson's rattled side. His final season in his homeland was crowned by a league and cup double and following a move to Bayern Munich in 2012, the honours kept coming with treble success in the 2012-13 season.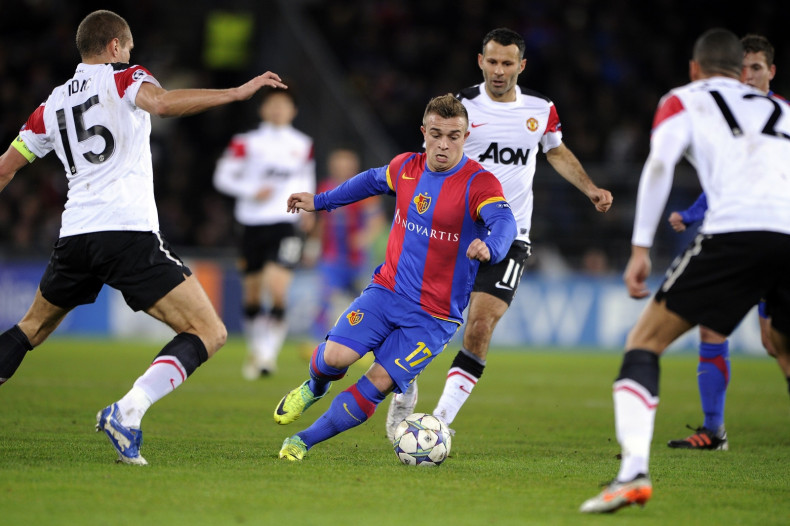 But with Arjen Robben and Franck Ribery in their respective pomps, the question of how much first team football the Swiss youngster would receive inevitably rose.
The versatile Shaqiri started just 10 league games during the 2013/14 campaign under Pep Guardiola at the Allianz Arena and before that season had ended, rumblings of discontent could already be heard. Erdin Shaqiri, the winger's brother and agent, initially opened the door for a move to Liverpool in March 2014, telling Swiss newspaper Blick his client would listen to offers from both Anfield and Old Trafford the following summer.
Having failed in their attempts to sign first Mohamed Salah and then Yevhen Konoplyanka during that season's January transfer window, a move to Anfield seemed to make perfect sense. Brendan Rodgers wanted a direct, powerful presence down the wing, Shaqiri wanted first team football.
As the year progressed, reports in Germany grew and in May The Guardian claimed Shaqiri would join Emre Can in swapping the Bundesliga for Premier League football on Merseyside.
Discussing his future was one of Shaqiri's favourite topics during the spring of 2014 and in an interview with 20 Minuten he said he was keen to continue playing for a club that would feature in next season's Champions League and challenge for their domestic title. Given that Liverpool had just finished that season as Premier League runners up and were preparing to rejoin Europe's elite the following season, they looked a perfect fit yet again.
Up until this point, it seemed impossible that Pep Guardiola and Bayern would afford the winger the chance to permanently displace either Robben or Ribery in the first team. But following a sublime World Cup campaign – marked by a hat-trick against Honduras – there was suddenly a very different slant on his club future. Pep Guardiola told Kicker Shaqiri remained a "very important player for the club'. Perhaps the biggest endorsement over his future at the Allianz Arena came from Bayern sporting director Matthias Sammer in an interview with Blick. The former Bayern midfielder extolled the qualities of the winger, assuring he would play more after praising his "extraordinary explosiveness, technique and creativity".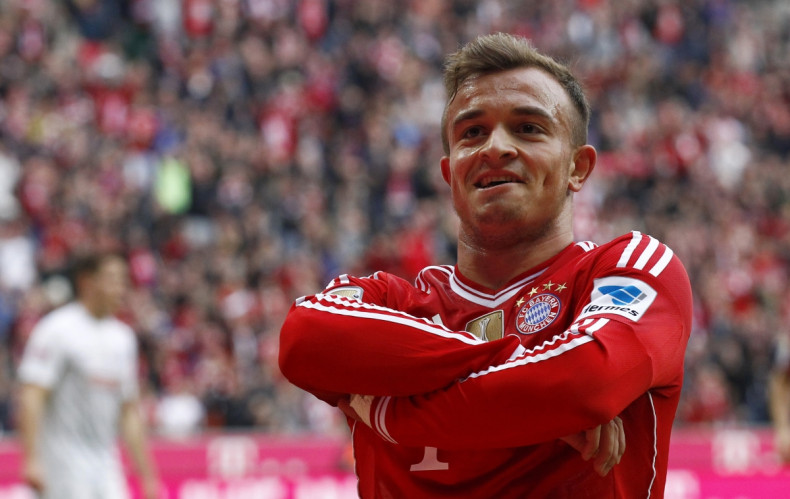 The gushing praise for the player seemed to do its job and Shaqiri backed down in his attempts to find a new club – for the time being. During that period, it was revealed to a press conference in September that there had been an official bid from Liverpool, only for Bayern to reject it. But at that point, Shaqiri was still satisfied with Bayern's promises of more chances.
These promises were never fulfilled though and six months and just three league starts later he joined Inter Milan for an undisclosed fee in January 2015. Why did Liverpool not get in on the act? By that point, Brendan Rodgers had already spent in the excess of £100m ($156.5m) reshaping his side. Their bid for the player that previous summer had fallen on deaf ears, leading the manager to bring in different options. It was hardly the case of Shaqiri reluctantly settling for a second-rate option either; he spoke fondly of playing in the Serie A throughout his career, discussing his admiration of the league in March 2014.
In any case, Shaqiri's spell in Serie A failed miserably, and the Nerazzurri eagerly cashed in this summer after the player was finally coaxed into a move to the Britannia Stadium. His initial rejections would appear to suggest he was hanging on for a better offer from elsewhere but perhaps it never came. As Crystal Palace and West Ham United have already demonstrated in their signings of Yohan Cabaye and Dimitri Payet this summer, mid-table Premier League clubs are fully capable of bringing established European talent in thanks to the riches of television money and Stoke have shown they are no different.
Former Bayern Munich midfielder Stefan Effenberg alluded to the money on show playing a factor in Shaqiri's move to the Potteries. That's putting it nicely, actually, the former Germany international insisted it was a "shame" the player had turned down Schalke because Stoke are "throwing around cash" in an interview with Sky, as reported by Goal.
In any event, it would appear the window in which it seemed a certainty Shaqiri would join Liverpool was closed well before this summer. But Rodgers and the Liverpool hierarchy would appear to be admirers of the player, a year's worth of interest and a bid for the player suggests as much. If the Swiss delivers the expected impact at Stoke, it might not be long before rumours over his long-term future resurface again.