The acquisition of blogging service Tumblr is the latest attempt by Yahoo CEO Marissa Mayer to reinvent the internet giant.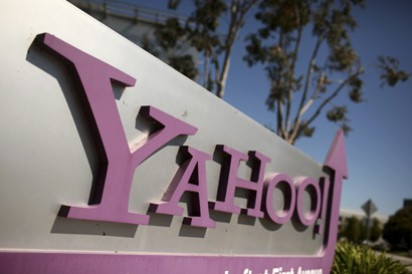 At a press conference in New York's Time Square on Monday, Marissa Mayer is expected to announce that Yahoo will purchase the blogging service Tumblr for a figure of $1.1 billion (£720 million) as the latest step in its bid to re-establish itself as a major online presence.
Several US media reports on Sunday night revealed that Mayer called a meeting of Yahoo's board earlier in the day and that the board had given unanimous approval to the acquisition which the company will hope will make it more attractive to younger internet users.
Tumblr is a blogging service which allows anyone to create their own blog using a combination of text and images. Its unique selling point is how quickly and easily it is to get your own blog up-and-running.
Tumblr was started by David Karp and Marco Arment in New York in 2006 after the former had grown tired of waiting for other sites to provide and launched publically in February 2007. Within two weeks it had attracted 75,000 users. By January 2012 that figure had grown to over 42 million and as of this weekend the site was hosting 108 million blogs.
Premium
Arment has since left the company to focus on his other company Instapaper but Karp, who is still just 26, remains in charge. The company has received around $125m in investment so far including from Virgin boss Sir Richard Branson. The latest round of funding valued the company at $800m, meaning Yahoo will be paying a significant premium for the company.
According to reports Yahoo is likely to keep Tumblr as an independent company rather than try to integrate it directly into Yahoo's other online properties, with Karp continuing to run the business.
This is the most significant acquisition by Yahoo since Mayer took over as CEO in July of last year. Since then Mayer has overseen a radical overhaul of the former internet giant.
While Tumblr may help Yahoo attract a younger, hipper audience, the benefits of the deal for Tumblr are just as important - if not more so. Last year Tumblr announced it was moving to a paid advertising model but it has so far been unable to generate revenue streams sufficient to support its expenditure.
According to industry reports, it has been looking for a buyer for some time as it realised it was quickly running out of cash. Yahoo will be able to help it attract the kind of advertising volumes it has so far been unable to generate.