Internet giant Yahoo has purchased London-based start-up Summly which was created by a 15-year-old London student.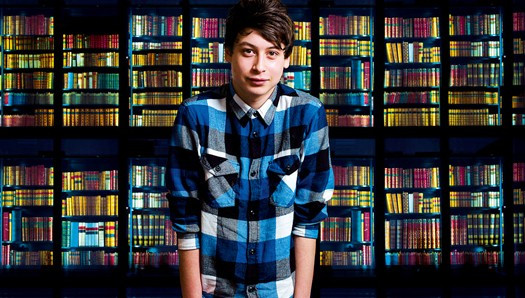 Yahoo has confirmed the purchase of London start-up Summly as it continues its attempts to revamp its mobile offerings.
While the amount involved in the deal has not been revealed officially, sources speaking to AllThingsD report the figure at £16.2 million in cash and £1.8m in Yahoo stock.
Summly is an app for iOS devices which summarises news articles into a couple of sentences using algorithms based on artificial intelligence and natural language processing.
"When I founded Summly at 15, I would have never imagined being in this position so suddenly," Summly founder Nick D'Aloisio, now 17, said on the company's website.
"After spending some time on campus, I discovered that Yahoo! has an inspirational goal to make people's daily routines entertaining and meaningful, and mobile will be a central part of that vision. For us, it's the perfect fit."
Rumours emerged in December that Yahoo was interested in the start-up company, and was said at the time to be carrying out due diligence.
John Henderson, head of business development and operations at Summly, told IBTimes UK that negotiations had been ongoing for a "little while" but refused to give any more details about the deal.
Unknown
It is unknown how much Yahoo paid for Summly and whether or not any other parties were involved in negotiations.
In its Yahoo Yodel Blog announcing the deal, Adam Cahan, senior vice-president of mobile and emerging products, said: "We're acquiring Summly, a mobile product company founded with a vision to simplify the way we get information, making it faster, easier and more concise.
"Nick and the Summly team are joining Yahoo! in the coming weeks."
However, Henderson said that only three of the team had been confirmed as joining Yahoo. Discussions were continuing over the other employees.
Eugene Ciurana, chief technology officer, and Inderjeet Mani, head of research and development, will join D'Aloisio as the first three Summly employees to join Yahoo. The company has only four full-time employees in London along with a range of contractors based in the US, according to Henderson.
Housed
Some of those joining Yahoo will be housed at the company's headquarters in Sunnyvale, California while others will be based at the company's London base. While both Ciurana and Mani will be heading to Sunnyvale, D'Aliosio is staying in London, telling the Guardian he wants to finish his schooling:
"I'll be staying in London. I want to finish my A-levels, and I couldn't really live on my own out there."
D'Aloisio hails from Wimbledon where he attends Kings College School and has established Summly's headquarters there too, unlike most other London start-ups which are congregated in Tech City in the Old Street area of London.
D'Aloisio added: "We will be removing Summly from the App Store today but expect our summarisation technology will soon return to multiple Yahoo! products - see this as a 'power nap' so to speak." The app has already been removed from the App Store.
@summly has signed an agreement to be acquired by Yahoo!! Excited for the next chapter of Summly! Thanks to all who have supported me.
— Nick D'Aloisio (@nickdaloisio) March 25, 2013
The app was developed by D'Aloisio initially when he was just 15 and has attracted much attention.
Initially launched as a prototype app called Trimmit, the app was relaunched in November and was downloaded more than 500,000 times in its first month on the App Store. It attracted high-profile investors including Hong Kong-based billionaire Li Ka-shing, Stephen Fry, Ashton Kutcher and Yoko Ono.
It quickly became the No 1 news app in 48 countries and won an award as Apple's Best of 2012 for Intuitive Touch.
"We have had huge success redefining how content is consumed on mobile and Yahoo is rightly excited about that and rightly wants to work with Nick because, at 17, he is a pretty incredible story and can bring a huge amount to a company like Yahoo," Henderson added.
D'Aloisio has taken time out of his studies to concentrate on the company and is already a frequent visitor to Silicon Valley, having held several meetings with Yahoo's CEO Marissa Mayer.