As Marissa Mayer completes her first year in charge of Yahoo, the company has recorded flat revenue of $1.07bn (£730m) for the second quarter, down 1% on last year, while earnings per share hit $0.35, beating Wall Street estimates by five cents.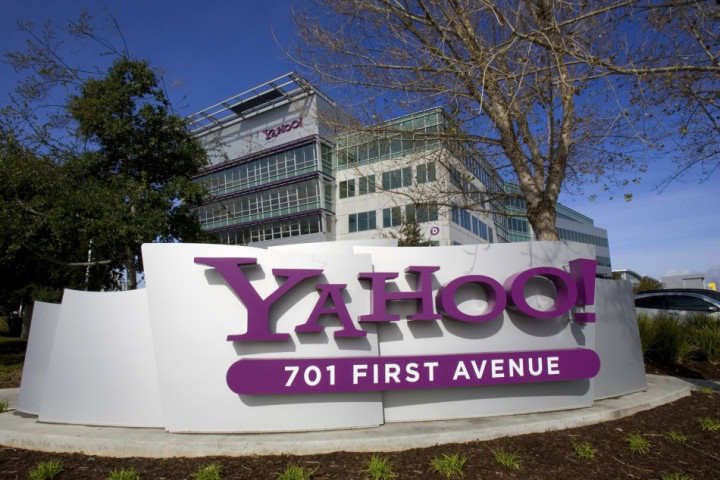 Despite being "encouraged" by her company's performance for the quarter ending 30 June, Yahoo saw a 12% decline in display advert revenue and revenue from search fell 9% compared to last year.
Mayer said: "I'm encouraged by Yahoo's performance in the second quarter. Our business saw continued stability, and we launched more products than ever before, introducing a significant new product almost every week...this quarter drove tremendous improvements in our product line and our users responded with increased usage and engagement."
However, Yahoo's falling ad revenue is cause for concern among analysts, with Eric Sheridan of UBS telling Reuters he "doesn't expect [ad revenue] to improve anytime soon."
BGC analyst Colin Gillis added: "This core business is going to be ugly for quite some time before it gets better. This is just the beginning of the trend, of the drop in the price per ad."
Mayer's company is being caught out by marketers shifting from the premium adverts sold by Yahoo's sales team to cheaper online ad space offered by automated exchanges. These cheaper adverts also allow marketers to aim them at specific audiences based on factors such as gender or age and in real time.
Yahoo's share of the $17bn US display ad market is expected to fall to 7.9% this year, down from 9.2% in 2012, while Google's share is expected to grow to 17.6% and by the end of 2013 Facebook is expected to have 16.5% of the market, according to eMarketer.
The quarter will be remembered for Yahoo's $1.1bn acquisition of blogging platform Tumblr, but Mayer admits that Yahoo won't receive any meaningful revenue from the company until next year.
Although Yahoo's ad business is struggling, the company as a whole is being kept afloat by its appreciating investment in China's Alibaba Group. Yahoo earned $846m in the second quarter through redeemed shares in the group, which owns China's equivalent to eBay among other successful companies and is gaining investor interest as it approaches a stock market flotation.
Looking forward, Yahoo has slightly lowered its revenue guidance for the year to $4.45bn - $4.55bn, down from $4.5bn - $4.6bn.