Arafat Death: Swiss Institute Waits on Call over Exhuming Body
Lab says it has not been approached by French judges on way to Ramallah to dig up remains in poison probe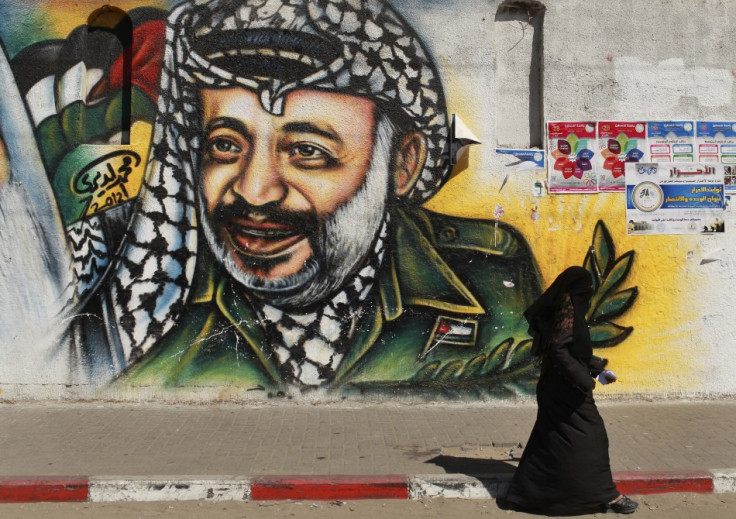 A Swiss laboratory that found high levels of radioactivity on the clothes of former Palestinian leader Yasser Arafat has said that it is waiting for a formal request to be present at the exhumation of Arafat's body or it will no longer be involved in further investigations to establish the cause of death.
Arafat's widow, Suha, said that three French judges would visit Ramallah to investigate allegations that the ex-Palestinian Authority (PA) leader was poisoned.
She said French authorities wanted to exhume his body and take samples for laboratory testing.
However, a spokesman for the Institut de Radiophysique in Lausanne (Institute of Radiation Physics), Switzerland, which found high levels of polonium-210 on Arafat's clothing, warned France and the Palestinian Authority: "If the exhumation has started without us [being involved]" it is difficult to see how "we could be useful to the process".
"We have seen the press release of the lawyers of Mrs Arafat which claims that police forensic experts can take samples [from Arafat's body] under the authority of French judges," Darcy Christen, spokesman for the Institut, told IBTimes UK. "From our side, we have not been approached by French judges.
"We are still available, as we were invited by the Palestinian authorities," he continued. "We are one of the few laboratories that can perform these complex analyses and we know well the dossier [on Arafat]. We would accept to work in collaboration with other experts.
"However, once the process has started, it would be impossible for us to be involved as for it to make sense on the scientific level we would need to be involved from the start."
The institute made clear from the beginning that the symptoms described in Arafat's medical reports were not consistent with poisoning from polonium. It also claimed it would help investigate the unexplained death of Arafat only if it received guarantees of freedom from political pressure.
Arafat, a recipient of the Nobel Peace Prize, died in a French military hospital after being flown from his besieged headquarters in Ramallah. He was 75 years old when he died.
At the time, Arafat's passing was attributed to a massive stroke. However, his widow and daughter have consistently claimed that he was poisoned.
A French murder investigation was launched in August and Palestinian president Mahmoud Abbas reluctantly agreed to allow Arafat's remains to be exhumed.
Suha Arafat has asked the PA and Arab League to co-operate with the French judges.
© Copyright IBTimes 2023. All rights reserved.