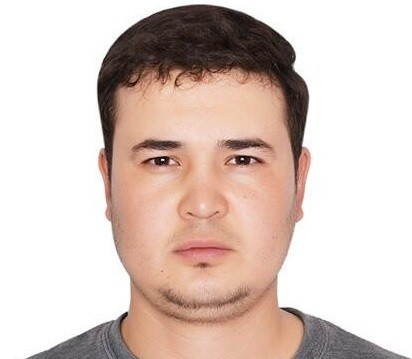 European Union representatives holding annual talks with Turkmenistan have failed to respond to an appeal by human rights watchdogs to raise the case of the arbitrary detention of a journalist.
Earlier last week, Turkmenistan authorities arrested RFE/RL reporter Rovshen Yazmuhamedov, 30, without giving any explanation.
Reporters Without Borders urged EU officials, who arrived in the central Asian country to discuss its neglected human rights policies, to raise Yazmuhamedov's arrest with the regime.
The reporter is "at grave risk of torture," according to Amnesty International.
"Yazmuhamedov's unexplained detention for the past four days is completely arbitrary and represents a gross violation of his constitutional rights and the international conventions," Reporters Without Borders said, adding that it was reasonable to suspect that Yazmuhamedov's was arrested in a reprisal for his journalistic activities.
"The international community must do everything in its power to find out what has happened to him and to make sure he is freed. In particular, we urge the European Union's representatives to raise Yazmuhamedov's detention during the next session of its 'human rights dialogue' with Turkmenistan."
The plea seems to have fallen on deaf ears. IBTimes UK contacted the office of EU high representative Catherine Ashton, EU Special Representative for Central Asia Patricia Flor and EU Special Representative for Human Rights Stavros Lambrinidis but all failed to say whether they would take up the appeal.
Gas and Human Rights
The EU has allocated €31m (£26m) of taxpayers' money in the gas-rich country for the 2011-2013 period as part of bilateral assistance programmes. €2.2m have been specifically dedicated to strengthen Turkmenistan capacity to promote and protect Human Rights.
Another €22m were sent to Ashgabat from 2007 to 2010.
However Turkmenistan's human rights record remains abysmal. The country has the lowest ranking of various NGO's democracy and press freedom measures with North Korea, as the government led by dentist-turned president Kurbanguly Berdymukhamedov controls all broadcast and print media.
According to a UN Human Rights Committee 2012 report Turkmenistan "systematically does not respect the right to freedom of expression," and harasses and intimidates journalists and human rights defenders.
Turkmenistan and the EU signed an agreement to enhance trade and cooperation in 1998, but its ratification has stalled in the European parliament ever since, due to Ashgabat's poor human rights record.
However, in 2011 the EU started separate negotiations with Turkmenistan and Azerbaijan for the construction of a gas pipe line designed to reduce EU dependence on Russian gas imports.
The Trans-Caspian Gas Pipeline is to bring natural gas from Kazakhstan and Turkmenistan to Europe.
Turkmenistan sits on the fourth largest natural gas reserves in the world behind those of Russia, Iran and Qatar, according to BP data.
In 2012 91% of the EU imports from Turkmenistan were listed as mineral fuels.
In July last year, a freshly appointed Flor told RFE/RL she did not believe the setting of concrete benchmarks for progress on human rights was the right approach around which relations with Central Asian countries, including Turkmenistan should have been shaped.
Yazmuhamedov's Arrest
Yazmuhamedov, who wrote for RFE/RL under a pseudonym, was arrested on May 6.
The US-founded media outlet said he has been reporting mainly on social issues from the northeastern city of Turkmenabat, since 2012.
One of his latest stories concerned a young girl who was banned from attending a school for wearing a hijab.
Several other RFE/RL journalists were arrested in Turkmenistan in recent years. One, Ogulsapar Muradova, died in detention in 2006.
"Given the government's practice of detaining journalists if it doesn't like what they write, we are extremely concerned about Rovshen Yazmuhamedov's safety and well-being," said Human Rights Watch. "The police should immediately release Yazmuhamedov or charge him with a credible offense."
UPDATE 17 May 2013: Four days after IBTimes' first inquiry, the EU said its representatives raised the issue of journalist Rovshen Yazmuhamedov during talks with Turkmen officials in Ashgabat.