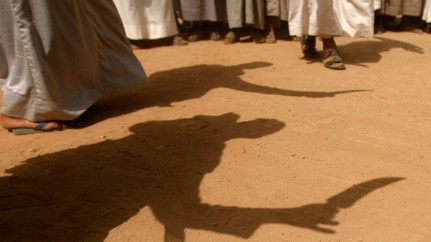 Al-Qaida has promised 3kg of gold to anyone who kills the US ambassador in Yemen, Gerald Feierstein.
The Yemeni branch of the Islamic militant group announced the bounty, which is worth nearly £99,000 ($160,000, €121,000) through its media wing, the al-Malahem Foundation.
In a statement, al-Qaida said the bounty is to "inspire and encourage our Muslim nation for Jihad," and is valid for six months.
The audio message also offers 5 million Yemeni riyal (£14250) to anyone who takes the life of an American soldier in the country.
American diplomatic buildings have come under frequent attack across the Middle East in recent months. In September rioters killed US ambassador Chris Stevens in Benghazi, an attack which some claim was planned by al-Qaida.
The announcement of the Feierstein bounty comes just hours after a US drone attack in Yemen killed three al-Qaida militants. Senior leader Saleh Mohammed al-Ameri is believed to have been killed in the raid.
Last week three westerners were kidnapped by militants in the Tahrir Square area of Sana'a, prompting serious concerns within the US embassy.
The embassy has now urged all Americans to immediately leave the country to avoid further abductions.
"US citizens in Yemen should depart. US citizens remaining in Yemen should exercise caution and take prudent security measures, including maintaining a high level of vigilance, avoiding crowds and demonstrations, keeping a low profile, varying times and routes for all travel, reviewing personal security plans, and making contingency emergency plans such as ensuring travel documents are current," the US embassy announced.