Warplanes of the Saudi-led coalition struck a house in Yemen's Arhab district, north of the capital Sana'a, where mourners had gathered for a funeral reception on Wednesday night (15 February). Nine women and one child were killed, and dozens wounded. The house is said to belong to Mohammad al-Nakaya, a tribal chief allied with Yemen's Houthi movement, a resident told Reuters.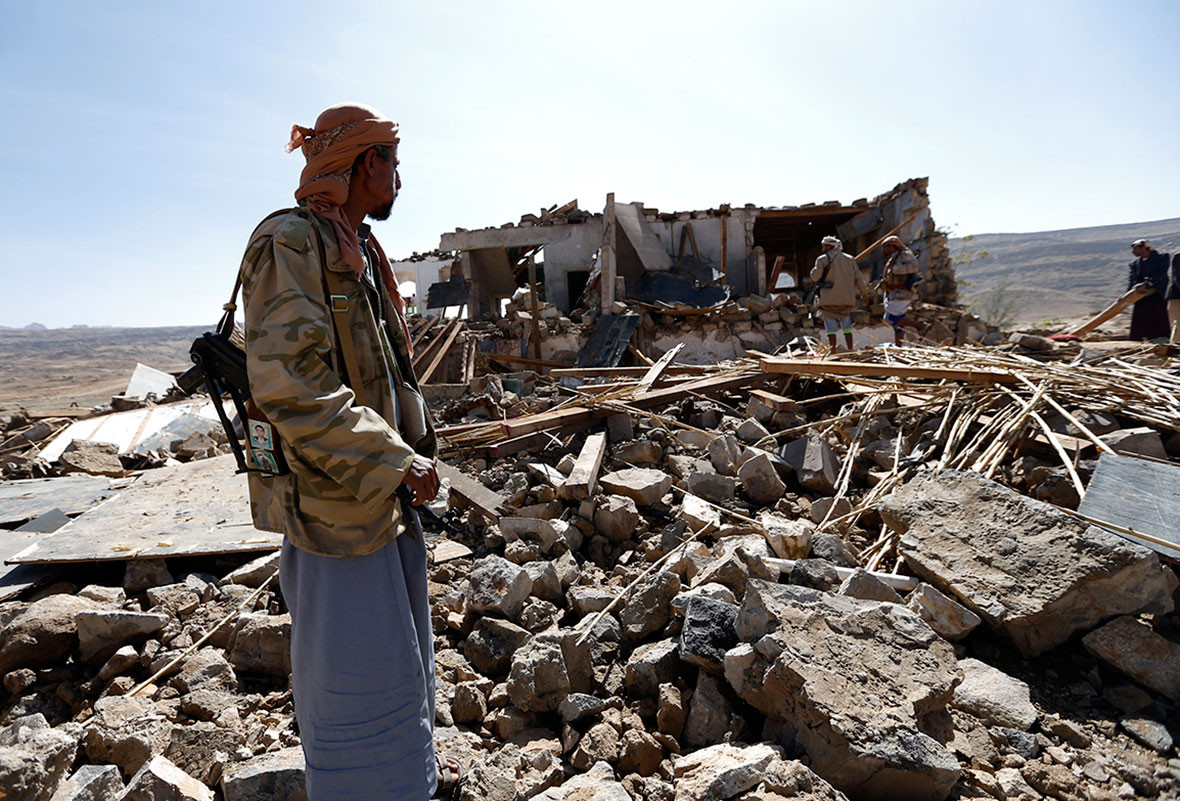 "People heard the sound of planes and started running from the house but then the bombs hit the house directly. The roof collapsed. Blood was everywhere," a resident of the village, Ashira, told a Reuters cameraman on Thursday (16 February).
A Saudi-led coalition has been fighting the Houthis and forces loyal to a former Yemeni president since March 2015. The campaign is aimed at restoring the internationally recognised government of Yemeni President Abed Rabbo Mansour Hadi. A spokesman for the Saudi-led coalition fighting in Yemen could not be immediately reached for comment, Reuters reported.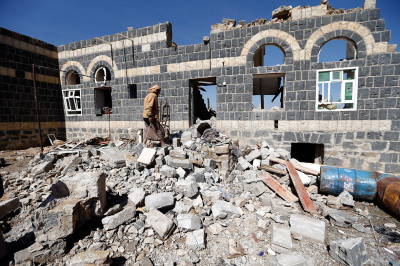 In October the alliance of mainly Gulf Arab states came under severe criticism after launching an air strike on a funeral gathering in Sanaa that killed 140 people, according to one UN estimate.
The death toll from that strike was one of the highest in any single incident, since the Saudi-led alliance began military operations in March 2015 to try to restore President Abd-Rabbu Mansour Hadi to power following his ousting by the Iran-aligned Houthis.