Yemen: President Saleh in Saudi to Sign Power-Transfer Deal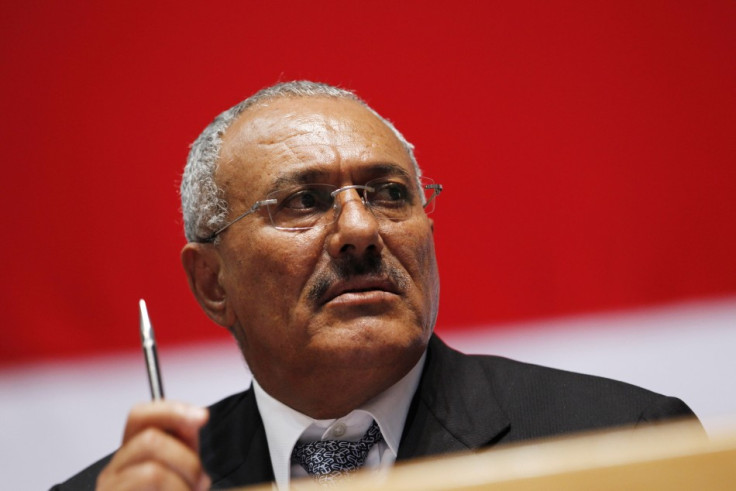 After months of protests calling for his departure, Yemeni President Ali Abdullah Saleh has arrived in Riyadh, Saudi Arabia's capital to sign a transfer deal which would see his deputy Abdrabuh Mansur Hadi take power ahead of early elections.
The president is now expected to attend the signing of a Gulf Cooperation Council proposal aimed at ending the political crisis that has gripped Yemen for months.
Saleh told France 24 last week that he would step down from his position "within 90 days" of an agreement with the council.
"I know the difficulties, the negatives, the positives; I will not hang onto power. Whoever hangs onto power I think is crazy," he added.
If signed the agreement, backed by the United States and the EU would see the leader step down in exchange for immunity from prosecution.
However the president, who has been in power since 1978, has in the past come close to signing a deal which would see him step down several times but pulled out at the last minute.
If Saleh steps down, Hadi is expected to form an a national unity government and call for early presidential elections.
However, as Saleh's seemed to suggest in his interview last week, he could remain in power for 90 days after the signing of the deal.
The embattled President survived an attack on his compound in June and left to Saudi Arabia to receive medical treatment.
Against all expectations the president returned to Yemen in September and remained in power ever since.
Protesters originally demonstrated peacefully while calling for the Saleh to step down.
On the other hand the government is accused of leading a brutal crackdown on protesters, leaving hundreds dead and thousands injured.
On Saturday, 400 troops reportedly defected the military as they decided they were not prepared to attack unarmed protesters.
However following months of unrest, the political crisis gripping the country appear to have taken a violent turn as several violent conflicts involving rival tribes and militias have been reported.
© Copyright IBTimes 2023. All rights reserved.