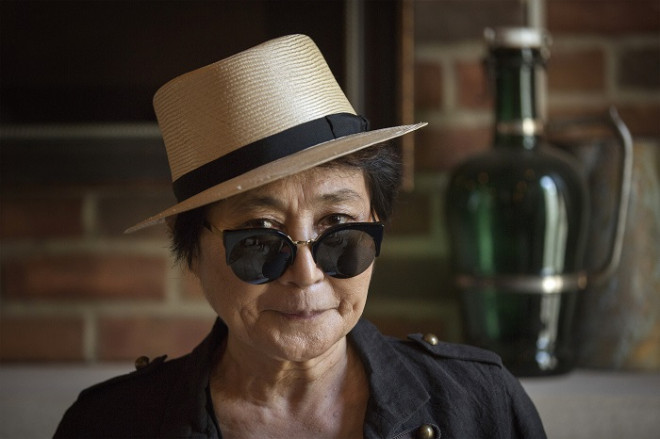 Artist Yoko Ono and Judy Murray, mother of British Wimbledon champion Andy Murray, have become the centre of an unlikely Twitter "war".
Murray, 54, has posted a series of sarcastic replies to Ono's esoteric messages on Twitter, much to the bemusement of social media followers.
This week, Ono, 81, posted on the social networking site: "Think peace, act peace, spread peace and tell your friends to imagine peace", to which Murray replied: "Mmm. Give us peace springs to mind".
Ono, who lives in New York, is a prolific Twitter user and regularly uses the social media platform to dispense mystical maxims and musings to her 4.7 million followers.
Earlier this week, she posted: "Clean up the water inside your body. Let's be the oasis for the world. Even if you don't announce it, it will be felt by the whole world."
Murray's curt reply betrayed her exasperation: "Face. Palm".
When Ono tweeted: "Send a friend a photo that says 'smile' or a picture, a story or a piece of pie, but specify it's a smile ur passing on," Murray simply tweeted back: "Yes dear."
Ono also recently posted: "A big hug + kiss to each one of you. I feel privileged to share this time with you. Thank you for being in my life." Murray replied: "Ur welcome".
Ono, who first gained widespread fame as the partner of Beatle John Lennon, has yet to reply to Murray's mocking tweets.
The Japanese peace activist regularly uses social media to promote various human rights and social causes.
She recently posted an open letter to the Japanese government on her Google+ profile urging it to put a stop to the controversial Taiji dolphin hunt "for the future of Japan".