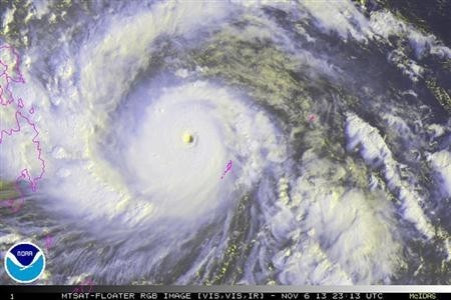 Before the Typhoon
Store an adequate supply of food and clean water. Prepare foods that need not be cooked.
Keep flashlights, candles and battery-powered radios within easy reach.
Examine your house and repair its unstable parts.
Always keep yourself updated with the latest weather report.
Harvest crops that can be yielded already.
Secure domesticated animals in a safe place.
For fisher folks, place boats in a safe area.
Should you need to evacuate, bring clothes, first aid kit, candles/flashlight, battery-powered radio, food, etc.
Make sure all loose objects such as lawn chairs, kids' toys, planters, garbage cans, and tools, are taken inside. Keep in mind that even a small object like a kid's rubber ball in a 70 mile per hour wind can become a dangerous, harmful projectile.
Regarding the cell phone: if you haven't already -- buy a cell phone charger that you can plug in to your car's cigarette lighter which will serve as an essential charger for the cell phone battery when it runs low and if electrical power is disrupted.
Draw up an evacuation plan if conditions look like they could get too severe in your area: know which roads you will take and what will be the back-up route if the first option becomes flooded/impassable.
Have an ample supply of cash on hand: if the power fails, the ATM network will not work and merchants may not take debit/credit cards or print checks. Almost all merchants will, of course, take cash.
Have a shelter plan for your pet. You have to determine which temporary shelter to place the pet(s) in now, if there is a strong chance that you will need to evacuate your home. Trying to obtain alternate shelter for your pet(s) after the storm starts is not feasible.
During the Typhoon
Stay inside the house.
Always keep yourself updated with the latest weather report.
If safe drinking water is not available, boil water for at least 20 minutes. Place it in a container with cover.
Keep an eye on lighted candles or gas lamps.
Do not wade through floodwaters to avoid being electrocuted and contracting diseases.
If there is a need to move to an evacuation centre, follow these reminders.
Evacuate calmly.
Close the windows and turn off the main power switch.
Put important appliances and belongings on high ground.
Avoid the way leading to the river.
Use your cell phone sparingly for two reasons: 1) preserve your battery life and 2) keep the cell phone network(s) from being over burdened so that more-important calls can go through.
After the Typhoon
If your house was destroyed, make sure that it is already safe and stable when you enter.
Beware of dangerous animals such as snakes that may have entered your house
Watch out for live wires or outlet immersed in water.
Report damaged electrical cables and fallen electric posts to the authorities.
Do not let water accumulate in tires, cans or pots to avoid creating a favourable condition for mosquito breeding.
For more information on storm survival plans and relief volunteering, click here: Philippine Red Cross