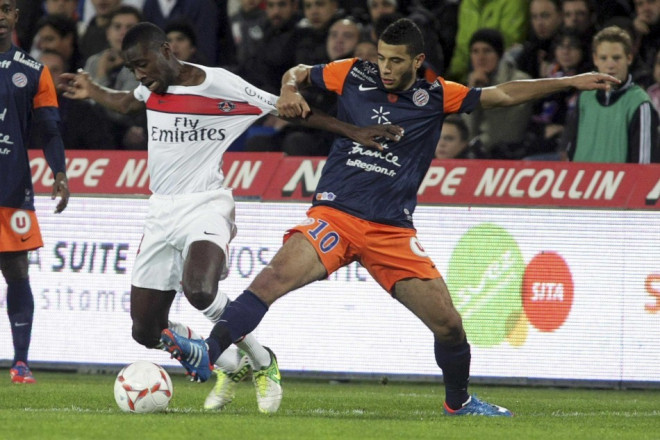 Arsenal have recieved a major boost in their pursuit of Dynamo Keiv Midfielder Younes Belhanda with the player revealing that he is ready to move to the Premier League.
The Gunners have been a huge fan of the Moroccan since his time in Montpellier and have been heavily linked with a move last summer, which failed to materialise.
The 24-year-old had a breakthrough season in 2011/12 when Motpellier won the Ligue One title, with the player scoring 12 goals and assisting four. However, the French side failed to live up to their expectations next season with Olivier Giroud making his way to north London.
Belhanda failed to replicate his form next season and made his way to Ukraine after being unable to complete a move elsewhere.
However, with the player back in form, he is looking to revive his dream of moving to the Premier League and play for Arsenal.
"How long will I stay at Dynamo? I don't know. If I have opportunities to go higher, I will seize them. I am dreaming about England. Every player wants to play in England one day. I have to experience that. My favourite club? Arsenal, of course," Belhanda said.
Arsenal are in need for an attacking midfielder who can play on the wings to provide cover for Santi Cazorla, who has not been at his best form this season.
The Spaniard has struggled to complete his defensive duties at the back and has also been lacklustre through the length of the season.Belhanda's arrival will give the Gunners a strong presence in midfield and a player with an eye for the perfect pass.
Meanwhile, Cazorla has revealed he will make his way out of the club should the Gunners not challenge for trophies in the upcoming season.
"I want titles and that is why I came to Arsenal. Every football player wants to win titles. We've gone many years without winning one. And if not, what I'll look for in my next destination is to have the chance to win," Cazorla said.
"I don't want to close doors, but nowadays I've a contract with Arsenal for two more seasons. When I'm turning 31 I'll evaluate myself and I'll choose the best option. In which case, I would be delighted to come back [to Spain]," he added.