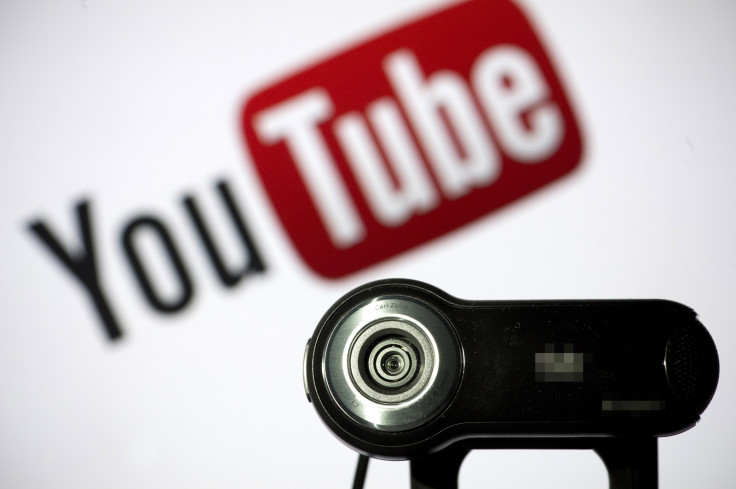 On 23 April 2005 at 8.27pm PDT, Jawed Karim, one of the co-founders of YouTube uploaded Me At The Zoo, the first thing to go on the video-sharing site.
Unbeknown to Karim, the 18-second clip, which showed him standing in front of San Diego Zoo's elephant enclosure explaining how interesting their "really, really, really long trunks" are, would be the start of a phenomenon.
In the 10 years that have followed, the site has created a new type of celebrity known as the "vlogger" and became the only place online where you can learn to do almost anything and find close to everything - but sex, of course.
In 2006, Google acquired the site, which is the third most popular website on the planet, for $1.65bn (£1.10bn) and a just a year later, it was estimated that it consumed as much bandwidth as the entire internet did in 2000.
The biggest winners have been pop stars like Justin Bieber and South Korea's Psy, who have expanded their reach into the world of social media.
To celebrate YouTube's milestone, IBTimes UK recaps the top 10 most-watched videos to date. (Unfortunately Karim's clip did not make it.)
1. 2012 - Gangnam Style by Psy
Psy's 2012 monster-smash Gangnam Style first made history when it hit the one billion views milestone in December 2012. A year later, YouTube was forced to upgrade its counter because the song that made pretending to ride a horse a viral dance had surpassed two billion views.

2. 2010 - Baby by Justin Bieber ft Ludacris
The Canadian pop star's bubblegum hit is the second most-watched video, with 1.1billion hits. It is the reason his "bad boy" persona was never convincing.
3. 2014 - Dark Horse by Katy Perry featuring Juicy J
Following its release in 2013, religious groups slammed Dark Horse as "blasphemous" and accused Katy Perry of being disrespectful. A Christian rap star later filed a multimillion lawsuit after claiming the pop star had plagiarised one his song.
But all the controversy has not stopped the video becoming one of the most viewed in YouTube history, racking up over 900 million hits.
4. 2013 - Roar by Katy Perry
This empowering anthem, inspired by the Tarzan and Jane love story, has given Katy Perry a second entry in the top 10 and almost 889 million YouTube views.
5. 2011 - Party Rock Anthem by LMFAO featuring Lauren Bennett & GoonRock
American dance-pop recording duo LMFAO, British singer Lauren Bennett and American music producer GoonRock released this gem back in 2011.
6. 2010 - Love the Way You Lie by Eminem featuring Rihanna
This dark track about a toxic romance earned Eminem and Rihanna a Grammy award for record of the year in 2010 and almost 850 YouTube hits.
7. Waka Waka (This Time For Africa) by Shakira featuring Freshlyground
You would be hard pressed to find a sports anthem more popular than Waka Waka (This Time For Africa) aka the official 2010 Fifa World Cup song. Five years after Spain took home the title, Shakira is still on top.
8. 2014 - Bailando ("Dancing") by Enrique Iglesias featuring Descemer Bueno & Gente De Zona
At 830 million views and counting, it looks like Enrique Iglesias's decision to collaborate with Cuban stars Descemer Bueno and Gente De Zona was one of the best he ever made. There are three other versions of the song besides the original Spanish one.
9. 2011 - On the Floor by Jennifer Lopez featuring Pitbull
This track from Jennifer Lopez's seventh studio album, Love? is her biggest hit to date.
10. 2013 - Gentleman by Psy
Psy's Gentleman, a follow-up to his global hit Gangnam Style, has already reached 825 million views on YouTube. The South Korean rapper previously said he hoped his global success would help cool down the political conflicts between the two Koreas.
"It's a tragedy. We are the only countries divided right now," Psy said, "Hopefully my Gangnam Style, my Gentleman, my music videos and my choreography... they might enjoy them too."
And finally...
Although it has slipped out of the top 10, it is still worth a mention. This famous viral clip shows sibling bonding at its best and encompasses a roller coaster of emotions including trust, pain and forgiveness. Over 800 million views and counting.
11. 2007- Charlie bit my finger – again!