It was 10 years ago to the day that the global phenomenon that is YouTube was born, when Jawed Karim uploaded and starred in the first ever video on the file sharing website.
The then 25 year-old posted the 19-second clip titled "Me at the Zoo" on 23 April 2005 at 20:27 PDT, which was filmed at San Diego Zoo's elephant enclosure.
The unassuming video in praise of elephants, marked the humble beginnings of the third most-popular website on the planet.
Karim co-founded YouTube along with former PayPal employees, Chad Hurley and Steve Chen. A self-professed nerd, the Bangladeshi-German internet entrepreneur was credited with having created PayPal's real-time anti-fraud system during his tenure with the company.
Obsessed with technology and learning, Karim originally dreamed up the concept of a video-sharing site. He became a millionaire after eBay purchased PayPal in 2002, but that was small change compared with the $64m cheque he received when Google acquired YouTube in 2006 for a whopping $1.65bn in stock.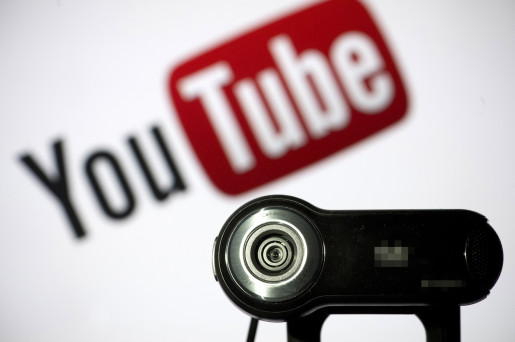 The choice of the name www.youtube.com led to problems for a similarly named website, www.utube.com. The site's owner, Universal Tube & Rollform Equipment, filed a lawsuit against YouTube in November 2006 after being regularly overloaded by people looking for YouTube. Universal Tube has since changed the name of its website to www.utubeonline.com.
Meanwhile, more taken with academia than pursuing the lavish lifestyles of the uber-rich, Karim's dream was to become a university professor. While the website was still in its developmental stages, he opted to let his co-founders run the daily business of the company so he could pursue his passion for learning. Enrolling in the computer science graduate programme at Stanford University, California, he dedicated his time to nurturing the ideas of future web pioneers. He remained active as a technical adviser for YouTube, but did not accept a salary or formal title.
In March 2008, Karim launched a venture fund called Youniversity Ventures, with the goal of helping current and former university students to develop and launch their business ideas.
Ten years on and in 2015, YouTube now operates as one of Google's subsidiaries and is a part of the fabric of daily life. YouTube has made stars of the likes of Justin Bieber and vlogger Zoella who first came to public attention through videos posted online. Psy's Gangnam style became the most viewed video clip of all time with 2.24bn views catapulting the previously unknown South Korean rapper to global stardom. It has become an essential tool for marketing and promotion allowing users to upload, view, and share videos, and it has made the ordinary man on the street a citizen journalist.
Most of the content on YouTube has been uploaded by individuals, but media corporations including CBS, the BBC, Vevo, Hulu, and other organisations offer some of their material via YouTube, as part of the YouTube partnership programme.
It is estimated that in 2007 YouTube consumed as much bandwidth as the entire Internet in 2000. Alexa ranks YouTube as the third most visited website on the Internet, behind Google and Facebook.
Year on year, the site has announced new developments and milestones in its evolution. In January 2010, YouTube introduced an online film rentals service, which is available only to users in the US, Canada and the UK as of 2010. The service offers over 6,000 films.
In March 2010, YouTube began free streaming of content, including 60 cricket matches of the Indian Premier League. According to YouTube, this was the first worldwide free online broadcast of a major sporting event.
On March 31, 2010, the YouTube website launched a new design, with the aim of simplifying the interface and increasing the time users spend on the site. Google product manager Shiva Rajaraman commented: "We really felt like we needed to step back and remove the clutter."<sup>

In May 2010, it was reported that YouTube was serving more than two billion videos a day, which it described as "nearly double the prime-time audience of all three major US television networks combined".
In May 2011, YouTube reported in its company blog that the site was receiving more than three billion views per day. By January 2012, that figure had increased to four billion videos streamed per day.
In October 2010, Hurley announced that he would be stepping down as chief executive officer of YouTube to take an advisory role, and that Salar Kamangar would take over as head of the company.
In April 2011, James Zern, a YouTube software engineer, revealed that 30% of videos accounted for 99% of views on the site.
In November 2011, the Google+ social networking site was integrated directly with YouTube and the Chrome web browser, allowing YouTube videos to be viewed from within the Google+ interface.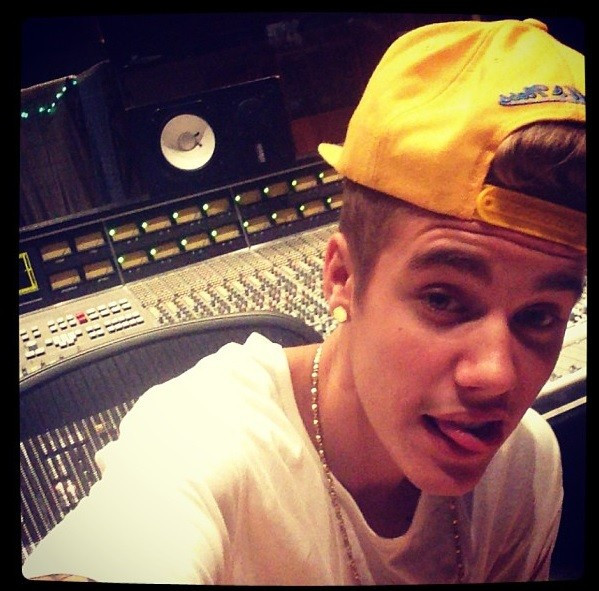 In December 2011, YouTube launched a new version of the site interface, with the video channels displayed in a central column on the home page, similar to the news feeds of social networking sites. At the same time, a new version of the YouTube logo was introduced with a darker shade of red, the first change in design since October 2006.
In May 2013, YouTube launched a pilot program to begin offering some content providers the ability to charge $0.99 per month or more for certain channels, but the vast majority of its videos would remain free to view.
In February 2015, YouTube announced the launch of a new app specifically for use by children visiting the site, called YouTube Kids. It allows parental controls and restrictions on who can upload content, and will initially be available on Google's Android devices only.
Revolutionising modern life in myriad ways, today YouTube has 800m unique users a month and 300 hours of new videos are uploaded to the site every minute, three times more than in 2014 with around three quarters of the material coming from outside the U.S.
And it all started with a 19 second video about elephants.