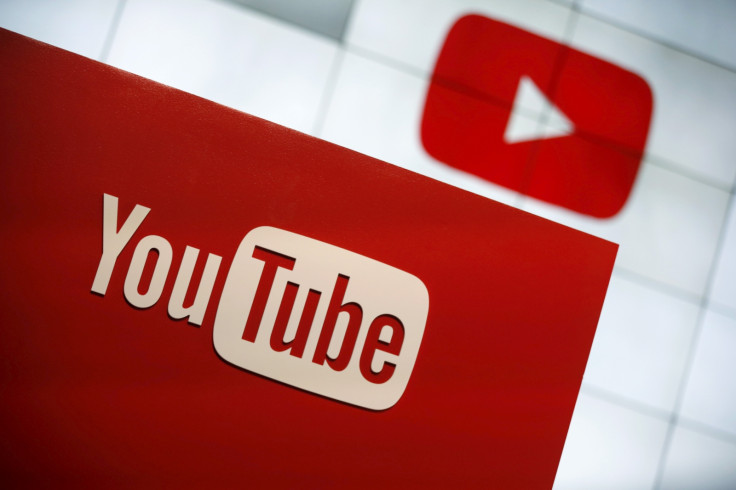 Google has launched YouTube TV, a television streaming service after months of speculation, joining the "skinny bundle" TV war. The service will compete with other services to attract mobile-loving younger audiences who do not prefer traditional cable and satellite packages.
For now, the service is only available in the US and will debut in the coming months at a cost of $35 a month for six accounts. Take a look at the major channels being offered right now:
ABC
CBS
USA
NBC
NBCSN
CNBC
UNIVERSAL
FOX
FOX SPORTS
CW
ESPN
ESPN 2
CSN
FX
FXX
FXM
FOX SOCCER (Add on)
BRAVO
DISNEY
DISNEY JUNIOR
NAT GEO
NATGEO WILD
SHOWTIME (Add on)
SPROUT
CHILLER
SYFY
FREE FORM
FS 2
BTN
In addition to this, local affiliates for select cities will be included. Sports networks will broadcast their content live for matches and games.
However, the bundle as of now does not offer many channels of which some big names include CNN, Viacom, Discovery, A&E, AMC and Turner. YouTube may get them on board in the near future but has not specified anything.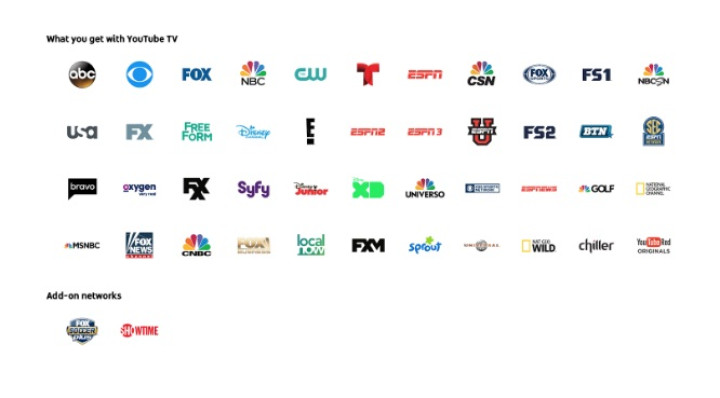 Main features
Quite similar to Netflix, Google's latest streaming service offers a host of options to make life easier for users. Here are the main highlights of the service:
Six accounts for $35: Just like Netflix, which offers a four-account option, YouTube TV will let members use one login account for six systems for $35 a month
Sections: Thee service features, three main sections - Live, Library and Home. So if you want to quickly watch a live broadcast, go over to the Live section and likewise. You can store select content for offline viewing too just like Netflix.
Chromecast: Like most streaming apps, this will work with Chromecast as well
YouTube Red Originals: With the same membership you can access all YouTube Red Original series and movies
Cloud DVR, with no storage limits: Google says DVR can record as many shows as they want, simultaneously and it will be stored for the next nine months
The live TV service is seen as an attempt to sell a new service to viewers hooked on YouTube's free videos and garner revenue from streams other than advertising. YouTube TV will compete with Dish Network's Sling TV, AT&T's DirecTV Now and Sony Corp's PlayStation Vue, apart from Hulu which is also developing a live TV service.