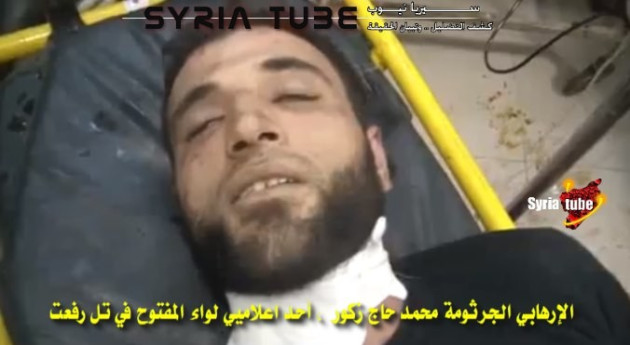 Live footage has surfaced on YouTube of a cameraman being shot dead as he filmed images of the brutal civil war raging in Syria.
The man has been named by social media users inside Syria as videographer Mohamed Zakour.
He was killed in Tel Rifat, a town to the north of the city of Aleppo.
Zakour reportedly died while filming the result of conflict from a balcony overlooking a square. He was focusing on a corpse lying on the ground.
Unusually, there is English-language narration taking place off-camera. See the footage here:
The narrator describes the victim as a non-combatant in the bloody civil war the government of President Bashar al-Assad and rebels who want to depose him.
Then the cameraman peeks out from his vantage point against a wall in order to get a better picture around a corner.
Seconds later there is a rattle of gunfire and a cry rings out.
The camera appears to fall to the ground and frantic voices are heard talking in Arabic.
Soon afterwards, a picture returns. A separate video shows what is reportedly the corpse of Zakour:
He is wearing a T-shirt with a logo of the rebel Al-Fatah bridage.
Zakour was hailed by rebel forces as a "media martyr".
A picture of his corpse was posted on a pro- Assad Facebook page called Syria Tube.