The YouView on-demand television service has clocked up close to 400,000 customers in its first nine months on sale, and will soon offer high definition internet TV channels.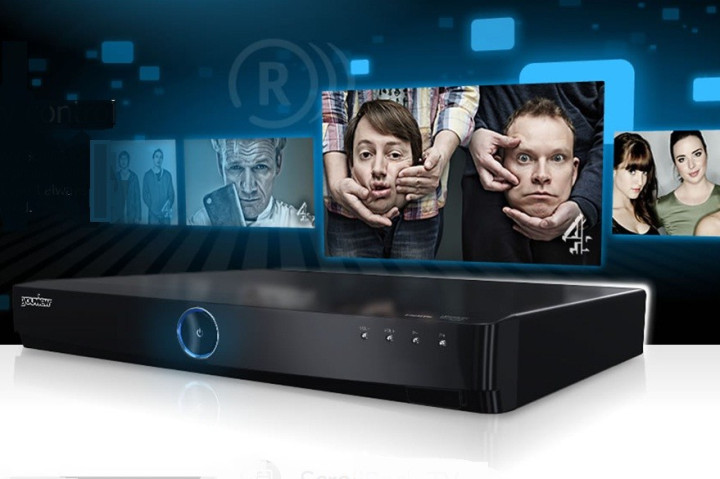 Launched after major issues and delays last July YouView is a partnership between the BBC, ITV, Channel 4, Channel 5 and Arqiva. The YouView set-top box offers FreeView channels through a digital TV aerial alongside content from the four broadcasters' on-demand services, including iPlayer and 4OD, through an internet connection.
Along with the extra channels delivered through the web, YouView also announced that an Android app will launch in the coming weeks, joining the service's existing iOS app, and letting users schedule recordings and check listings over a mobile internet or Wi-Fi connection.
The new internet channels will slip seamlessly into the box's existing programme guide and the only way to tell these channels apart from those delivered over the air is an icon of three small dots below the channel's number; they will join more than 70 channels already offered by YouView.
Including BT's new sports channels and HD content, the internet streams will arrive in the next four to six weeks, in time for the new football season. Unfortunately, users will not be able to pause or rewind these channels at launch, but the feature will be added at a later date.
Although the box can be purchased for £299 from high street retailers, the majority of users got theirs through broadband bundles offered by partners TalkTalk and BT. YouView also said almost two-thirds of its customers watch on-demand programmes every week.
YouView chief executive Richard Halton said: "We're already the fastest-growing TV service in the UK and now we can see that translating into viewing.
"Seamless access to content is at the heart of the YouView proposition and we are delighted to announce that internet channels are set to launch this summer as well as the extension of our app strategy to Android. YouView is taking catch-up TV into the mainstream."
Development on YouView began back in 2008 under the title Project Canvas, before running into problems when BSkyB questioned the level of the BBC's input into the project. Chairman Kip Meek and technology chief Anthony Rose were both shown the door soon after, before Lord Sugar was drafted in as replacement non-executive chairman.
YouView finally launched in July 2012, but in March this year Lord Sugar left the project after reportedly arguing with Channel 5 boss Richard Desmond.