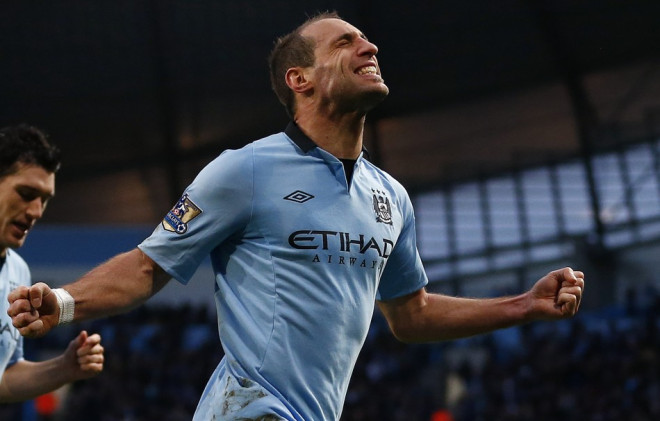 Pablo Zabaleta has encouraged Manchester City to make a summer bid for Lionel Messi, by claiming that he can convince his compatriot to leave Barcelona and move to the Eithad Stadium.
The Manchester City right-back and the Barcelona star have been friends for many years, since they together lead Argentina to the Under-20 World Cup in 2005.
And when asked in an interview with The Daily Mirror about a potential Messi move to the Premier League giants he said: "I can convince him to join City. I'd love to take him out and about in Manchester."
"Maybe we'd head to Didsbury (on the outskirts of Manchesester) and eat fish & chips. I think he'd like that.
"I've spoken to Messi about Manchester City. Just after I'd signed, I took advantage of some time off they'd given us and went back to Barcelona. I stayed at his house and everybody was talking about the club's new owners and all the money. Leo has asked me what it's like in Manchester."
Zabaleta used to spend a lot of time together with Messi in Barcelona, as the City defender played for Espanyol before making his move to the Etihad Stadium in the summer 2008, after they paid his £6.45m release clause to secure his services.
"We lived in the same city when I was at Espanyol and we were mates and hung out for three years. We were young, free and single... they were good times
"Messi hasn't changed a bit; success hasn't gone to his head. He's won everything, but he's the same guy he was before he hit the big time," he said.
Furthermore, Zabaleta alerts his squad about Messi's potential to resolve the Champions League last 16 tie with his special talent.
"When you play against Leo, even if you have a great game, you only have to take your eye off the ball once for him to score."