Real Madrid manager Zinedine Zidane has claimed Cristiano Ronaldo is "the best player of his generation by some way" after his Barcelona counterpart Ernesto Valverde said that "everybody" knows Lionel Messi is in another level.
Ronaldo is expected to beat the Barcelona ace for The Best FIFA men's player award on Monday (23 October) after he led Los Blancos to the La Liga title and the Champions League crown during the 2016-2017 campaign.
The Portuguese international scored 12 goals in 13 Champions League games last season, including a brace in the final win over Juventus, and is also tipped to match Messi's tally of five Ballon d'Or awards later in the year.
However, Valverde last week played down the importance of those individual titles after pointing out that Messi does not need to win them to prove that he is better than his Real nemesis.
"We all know who is the best player in the world. This subject about giving the Ballon d'Or to one player or another doesn't worry me," the Barcelona boss said. "I have already responded to that. I am not focused on other players. You don't need a Ballon d'Or more, less, a gold, a silver or a bronze to know that Messi's the best in the world."
Valverde's quotes were a blow for Ronaldo following a frustrating start to the 2017-2018 campaign in which the Portugal international has only able to score one La Liga goal in five appearances.
Ronaldo couldn't break his bad run on Sunday (22 October) after enduring a night to forget during Real's 3-0 victory over Eibar. Yet, Zidane still come out in defence of his star by sending a blunt message to Valverde and Messi in his press conference.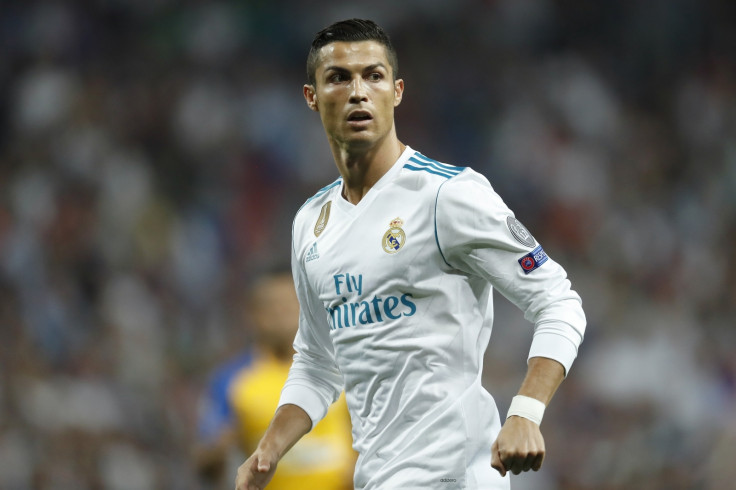 "Cristiano is the best player of his generation by some way," Zidane said. "He always performs in the big games and is a difference-maker. All of the awards he's won, and those he'll get in the future, are well deserved. He always shows that he wants to be the best and he certainly is.
"Whenever he doesn't get a goal, you always ask me about him, but we're not concerned. It would be better had he scored, because goals are important to him, but the most important thing is that we're creating chances. It's a long old season and over time the goals will come. We can be relaxed about that".
The Los Blanco boss has been involved in another agitated exchange of words with Gary Lineker in recent days after the former England and Barca striker tweeted that Karim Benzema was "a tad overrated" following the Frenchman disappointing performance during the recent draw with Tottenham Hotspur in the Champions League.
Over weekend Zidane labelled Lineker's comments as "embarrassing" and claiming that the France international is the best striker possible to lead the Real Madrid attack.
Lineker issued a response to Zidane on Sunday after Harry Kane scored a brace during Tottenham's 4-1 victory over Liverpool.
And Zidane hit back at Lineker again after Benzema came off the bench during the win over Malaga to set up Marcelo's third goal with a sensational assist.
"I'm happy because at the end of the day that's what we like: players who know how to play and link up. He didn't score, but the he started the move around the halfway line. It was a nice move for anyone who likes football. They're never going to stop arguing about him. He's very good and that's that. He showed his quality in the half an hour he got today," Zidane said.
"For me he's not overrated. Everyone can say it but I enjoy seeing Karim out on the pitch. I don't agree with those who think that he's overrated. He is an important player in this team. You always want to talk about negative things but there are so many positive things...I want to talk about what he does well. You just have to see the half hour that he played and how performed."