Zlatan Ibrahimovic eager to work with Jose Mourinho at Manchester United after signing deal
KEY POINTS
The striker is excited about the prospect of working with his old Inter Milan boss at Old Trafford.
United are also expected to wrap up a £26m deal for Borussia Dortmund's Henrikh Mkhitaryan.
New Manchester United striker Zlatan Ibrahimovic is relishing the prospect of working with Jose Mourinho at Old Trafford. The 34-year-old star has joined the Red Devils on a free transfer and has revealed he cannot wait to be reunited with Mourinho, his former coach at Inter Milan.
Ibrahimovic enjoyed a brief but successful spell working under Mourinho at the San Siro and has admitted he is excited to be coached by him again in the Premier League. He said, too, that Mourinho was one of the key factors in him joining United.
"I compare it with the [Floyd] Mayweather and [Manny] Pacquiao fight," Ibrahimovic said after putting pen to paper on his deal at United, according to the Manchester Evening News. "They said it would never happen but it happened and I want to say thanks to my team, United and Jose Mourinho obviously because they all made it possible and now I am in United and I am super, super happy.
"My decision was the easiest part, let's say. The rest was a puzzle but the puzzle came together and we are all happy, all of us."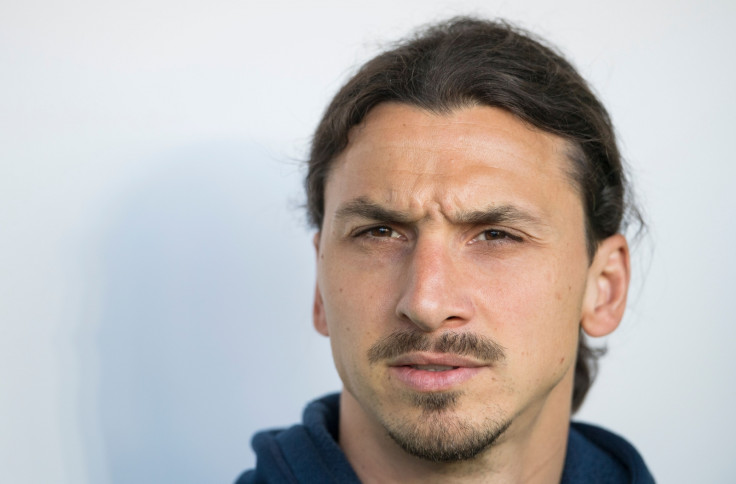 The new United star and Mourinho won Serie A during the 2009-09 season and Ibrahimovic - who is also Sweden's all-time top goalscorer - admitted he has nothing but fond memories of working with the Portuguese. "I have great memories. The only regret I had with Jose was that it was a short time with him. I had one season," he said upon completing his free transfer to United.
"We won together, we enjoyed it together, we had a great time together and I learned a lot. I got to know him as a person, not only as a coach, and I only have positive things to say. He is a winner, I am a winner and we both know what we want. We want to win. Wherever we go we win, and we will win."
Meanwhile, Borussia Dortmund playmaker Henrikh Mkhitaryan is also expected to join United for £26m ($34.4m) in the coming days, while Eric Bailly signed for the Premier League giants in June in a £30m move.
© Copyright IBTimes 2023. All rights reserved.