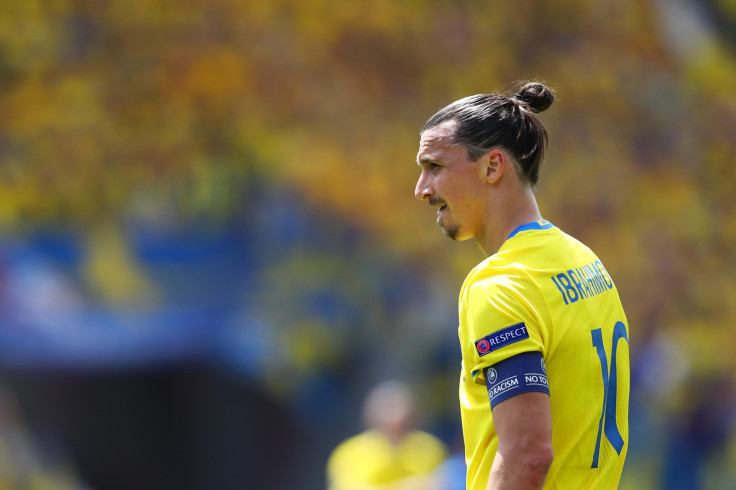 Zlatan Ibrahimovic would be a "great addition" for Manchester United and the Sweden captain will thrive in the Premier League, according to Manchester City's Kevin de Bruyne. The 34-year-old is seemingly on the brink of moving to Old Trafford, and his imminent arrival has been given a ringing endorsement by one of his future rivals.
Sky Sports understands that Ibrahimovic will undergo a medical with the 20-time English champions after the summer's European Championship, after being forced to wait until his contract with Paris Saint-Germain has expired. The 34-year-old scored 38 Ligue 1 goals last term and is preparing to link up with former manager Jose Mourinho. The pair worked together at Inter Milan.
Though the deal is yet to be confirmed by United or Ibrahimovic, who has teased the world's press over the identity of his next club, reaction to the prospective deal has been rife. De Bruyne, whose Belgium side take on Sweden in their final Euro 2016 group match in what could be Ibrahimovic's last in international football, believes the deal would be great for both parties.
"I think it will be good for him," he said according to the Manchester Evening News. "He's lived already in a couple of cities, so I think he will take care of himself. I personally like it very much, so I'm happy with the way everything's going over there. That is, for me, very important. He's a great addition, so that's good for the league."
Ibrahimovic's move to United appeared to draw closer on Monday (20 June) after agent Mino Raiola indicated his client may want a move to the red half of Manchester in order to seek revenge on Pep Guardiola – the new man at the helm at City. The pair had a high-profile falling out while together at Barcelona, and Raiola says Ibrahimovic has not forgotten the incident.
"I think [Ibrahimovic] wants revenge on Guardiola, although he does not live for it because you shouldn't have two graves – one for him and one for the enemy. Destiny wants that meeting to take place," Raiola told Marca. "You learn more from defeats than you do from victories, and Zlatan learned a lot from what happened with Guardiola."
"Zlatan is a very balanced guy, although people may think otherwise. As people they [Guardiola and Ibrahimovic] do not like each other. I don't like him [Guardiola]. Zlatan, however, admits Pep is a great coach. One of the options is going to the Premier League, but until Sweden are eliminated in the Euros there will not be a solution."