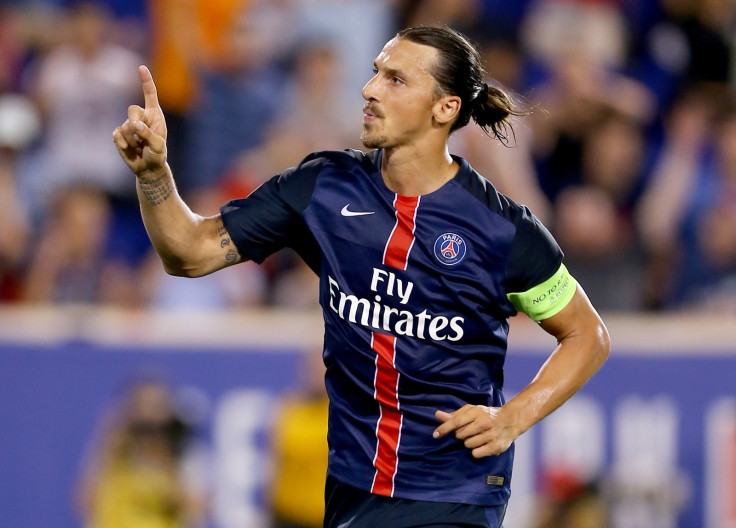 Paris Saint-Germain striker Zlatan Ibrahimovic has repudiated rumours linking him with a move to Arsenal on deadline day, stating that he had no intentions of moving and had informed his agent Mino Raiola about the same. The Gunners ended the transfer window without a single outfield player, much to the disappointment of Arsenal fans, who were in anticipation of at least one more signing in addition to their acquisition of Petr Cech.
The Sweden international scored 28 goals in 38 starts in all competitions last season and is an integral part of the PSG team, who are looking to progress in the Champions League this time around. PSG have won the league on a canter over the past two seasons and Ibrahimovic's experience will be pivotal in their bid to make a mark in Europe.
Meanwhile, Arsenal fans were hopeful their side would bring in a striker, having managed only three goals in their first four games, with two coming by virtue of own goals. Olivier Giroud, despite having opened his account with a brilliant sideways scissor kick against Crystal Palace has not been at his best, with Theo Walcott failing to make a case for himself against Newcastle in a narrow 1-0 win at St James' Park.
However, Ibrahimovic conceded that AC Milan were after his signature and had made an earnest effort to sign him while Arsenal's interest was not heeded to by the Swede.
When asked if he considered a move to the Emirates, Ibrahimovic told the Mirror "No, so the interest that existed, I have not committed myself to. It is [agent] Mino [Raiola] who takes care of the pieces. When I give notice that I want something to happen I get involved. But this summer I have been resting up, I enjoyed the holiday."
"[The interest] was concrete from their [Milan's] side. [There was] a lot of interest but I said from the beginning that I will stay with PSG.
"I like it, we have a good team, my family feel good and it's just positive with Paris and PSG. But they wanted, they wanted much. I know that Milan were a bit desperate," he added.