Zlatan Ibrahimovic 'wants to win Premier League title' with Manchester United
Ibrahimovic, 35, has been re-signed by the Red Devils on a one-year contract.
Former Arsenal striker Thierry Henry believes Zlatan Ibrahimovic's decision to re-sign with Manchester United is motivated by the Swede's desire to complete his unfinished business at Old Trafford.
The 35-year-old joined United on a free transfer from Paris Saint-Germain last summer and scored 28 goals last season before suffering a serious knee injury in April.
The former Sweden international was released by United in June but was re-signed by the club on Thursday (24 August) on a one-year contract.
Henry told Sky Sports that Ibrahimovic is desperate to win the Premier League title to add to his collection of league title medals from the Netherlands, Italy, Spain and France.
"[United] kept Zlatan, but I think Zlatan takes it as a challenge that he has with himself. I think he wants to do more, and he still didn't win the league," the Frenchman said.
"I know that he wants to win the Premier League, to make England another country that he conquered.
"I'm not surprised, because if I was there I would want to keep a guy like Zlatan in and around the dressing room.
"Having him around [Romelu] Lukaku, having him around Marcus Rashford [is beneficial]. Rashford was talking about it last year, he knows how to get that dressing room together," Henry added.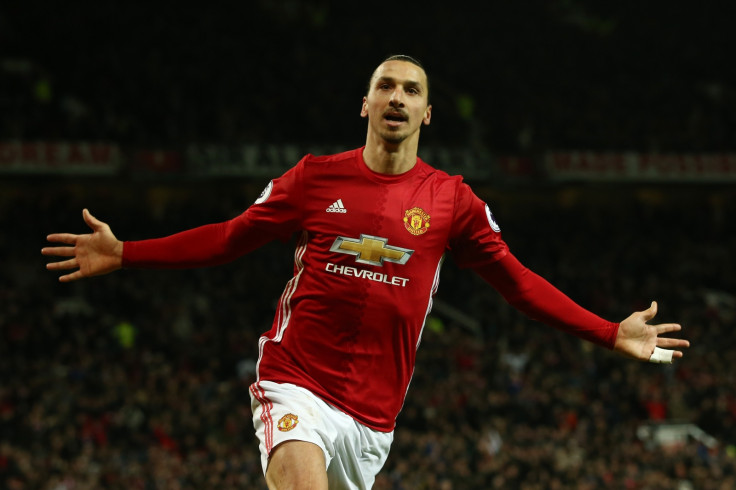 "I'm not surprised in a way because we are talking about Zlatan Ibrahimovic, one of the best that has done it in the game, for me."
Ibrahimovic took to Instagram on Friday (25 August) to say that he had joined United again to "finish what I started".
The 35-year-old is expected to return to action from his cruciate ligament injury in December.
"I have worked my body hard and I am feeling strong. Strong enough to pull on the shirt once again, all the history, the hopes, the dreams," he said. "It is time to finish what I started. The journey continues."
United are top of the table in the Premier League after back-to-back 4-0 victories over West Ham and Swansea City, respectively.
© Copyright IBTimes 2023. All rights reserved.