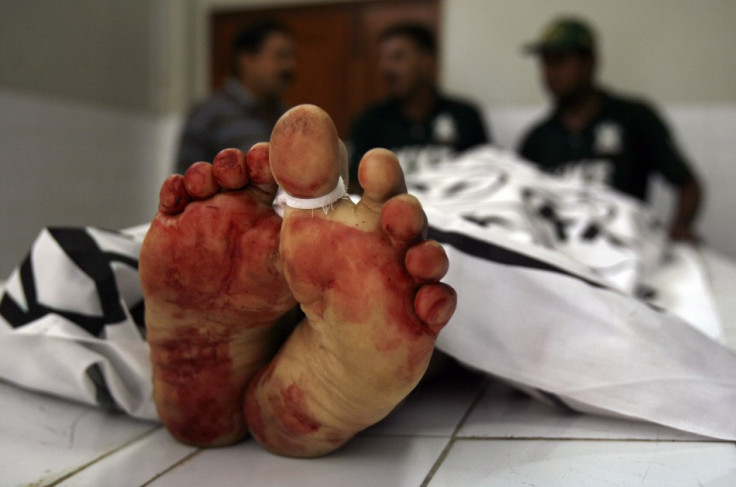 A South African man presumed by his family to be dead woke up hours later Sunday in a mortuary in a rural part of the country.
After trying to wake the man up multiple times, family members believed he was dead and called the local undertaker in Eastern Cape.
However, after several hours later, the mortuary staff heard the man screaming.
Thinking they were hearing a ghost, staff ran out of the room and fled the mortuary, it was reported.
The region's health department spokesperson told the Sapa news agency that the attendants later returned and called an ambulance, and that the man was treated for dehydration, before being released on Monday.
"Doctors put him under observation and concluded that he was stable," said Eastern Cape health spokesperson Sizwe Kupelo. "He did not need further treatment."
The man, whose name has not yet been revealed, could not be woken by his family. After numerous efforts at waking him his family, who thought he was dead, called the local undertakers.
However amazingly, the man later woke from his deep sleep in the cold morgue at 5.00 p.m. local time (11.00 a.m. EST) and demanded to be let out, according to the BBC.
"At first the men ran for their lives," Kupelo reported of the attendants working at the morgue during the incident.
The morgue owner, Ayanda Maqolo, said that the driver who picked the man up, "checked his pulse, looked for a heartbeat, but there was nothing," according to the Associated Press.
Maqolo said he and his staff were terrified and is still trying to recover from the ordeal, "I was glad they (police) had their firearms, in case something wanted to fight with us."
"I couldn't sleep last night, I had nightmares", he told the AFP
Area officials have stressed to the public the importance of calling doctors or other emergency services before pronouncing someone to be dead. Undertakers should not be called unless these measures have been taken, urges Kupelo. He said, "You begin to ask yourself how many other people have died like that in the morgue."