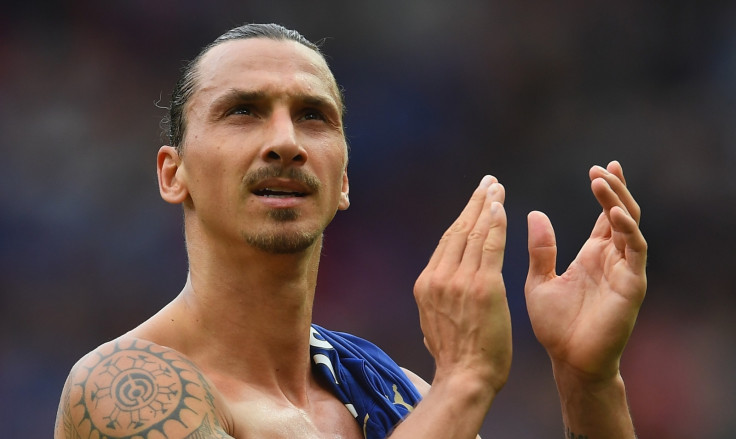 Zorya Luhansk manager Yuri Vernidub is hoping Manchester United field a full-strength team for the Europa League clash at Old Trafford. The clash with the three-time European Cup winners is the biggest in the Ukrainian club's history and Vernidub wants his team to face the best on Thursday [29 September].
Jose Mourinho will be without two players for the visit of Zorya, as he seeks to bounce back from the opening round loss to Feyenoord. Luke Shaw and Henrikh Mkhitaryan will definitely miss the game through illness and suspension, but striker Zlatan Ibrahimovic will start after sitting out the first group match.
Captain Wayne Rooney, who was dropped for the 4-1 win against Leicester City, is suffering from a back problem and may not be risked but Anthony Martial is fit to return after recovering from a concussion and a calf issue. Mourinho however has been coy over the United team that will feature, ahead of the weekend visit of Stoke City.
Commenting on suggestions United could play a weakened team, Vernidub stated, according to the Zorya official website: "I also read this information. Personally, I would like Mourinho to play with us the strongest composition. It would be much more interesting for us. I wish every player can make as much health as possible, and tomorrow they were all on the football field."
United produced a poor display against Feyenoord, which came amid a run of three successive loses, but were back to their best against Premier League champions Leicester. And Vernidub is wary of the threat the 20-time English champion possess.
"I think that a team like the Manchester United have far more strengths," he added. "This year, a team led by one of the best coaches of our time - Jose Mourinho. Very strong players have been purchased - Pogba, Ibrahimovic. That says it all. Very high-speed, fast game with them. I analyse the game commands that led Mourinho. They all profess football in which the struggle is imposed on every area of the field.
"The team confidently defends and moves quickly from defence to attack. Rashford, Lingard - excellent and fast flank players. Martial Young. We are waiting for a very exciting and interesting game. I believe in my guys. There is a huge chance at these stars to shine. We waited a very long time in order to play at this level. Finally we got to the Europa League group. We caught competitors of world renown. At the heart of the only joy and anticipation of the game."