Don Mattrick, who recently joined Zynga as the company's new CEO, reportedly planned a buyout of the Facebook game maker while working in his former role at Microsoft.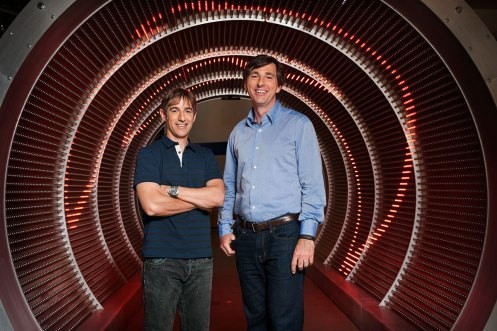 In 2010, during Mattrick's time as head of Microsoft's Interactive Entertainment Division, he negotiated a deal with Zynga's then-CEO Mark Pincus to bring games such as FarmVille to the Xbox 360.
Speaking to Bloomberg, unnamed Microsoft sources said the talks were held during a high point for Zynga, when the company's games were gathering millions of new players on Facebook each week. Mattrick was hoping to add some of that player base to the Xbox, but Microsoft's discussions with Zynga eventually broke down.
In his recent appointment, Mattrick will replace Mark Pincus as Zynga CEO, though Pincus will remain at the company he founded as chairman and products manager. Though Pincus has been replaced as CEO, he still retains 61% of the voting power over board decisions.
Mattrick faces the challenge of turning Zynga around after the company experienced a tumultuous 2012. Large numbers of players abandoned Zynga games, costing the company 75% of its share price. In response, it was forced to close several of its studios and lay off large numbers of staff.
Big bet
Zynga has now ended its exclusivity deal with Facebook, allowing it to develop games for other sites. It has also made moves towards real money gambling, partnering with UK betting giant bwin and applying for a gaming license in Nevada.
Industry analysts have said that Mattrick, who previously headed development of Microsoft's Xbox One, will face a tough challenge at Zynga:
"Mattrick faces two challenges," said Erik Gordon, a business professor at the University of Michigan. "He has to find a way to turn around a company that went from cool to cold, and he has work out his relationship to Mark Pincus, who won't be CEO but will be in control."
"To walk into a company that is not profitable, not growing, and you've got the founder and majority controlling shareholder sitting in the office next to you - what exactly can you get done?" added Wedbush Securities analyst Michael Pachter.
Mattrick begins his new role as Zynga CEO today, 8 July.