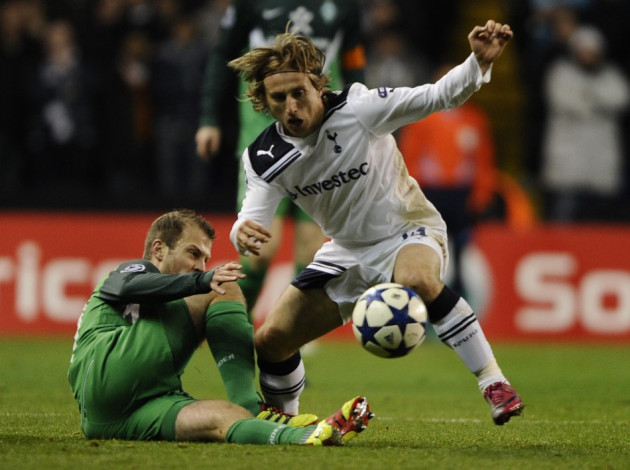 The pick of today's Premier League, Serie A, La Liga and Bundesliga football transfer rumours, news and gossip for 1 September, 2011. All the latest transfer rumours surrounding Man Utd, Chelsea, Arsenal, Liverpool, Tottenham Hotspur, Manchester City, Bayern Munich, AC Milan, Inter Milan, Juventus, Roma, Barcelona and Real Madrid will be covered here.
Really? Transfer rumours? Today of all days, you should know better. The landscape is lean, friends and fellow gossip enthusiasts, and the road ahead is a long and lonely one, with nothing to sate the collective thirst for speculation, tittle-tattle and spurious conjecture between now and the wintry depths of January. The performers and the tricksters have departed and all that remains is to clean up behind them.
Maybe this represents a chance to take stock, start anew, turn over a new leaf, wipe the slate clean, or any other of a multitude of clichés we could throw your way now that there are no transfer rumours to hang them on.
That's right. There's nothing here. Almost makes you wonder why you clicked in the first place, right? But time is a healer, compadres. Yes. In the coming weeks and months clubs and players will resume their daily dalliances. Manchester United will eventually get their creative midfielder. Newcastle will ultimately buy a new striker. An enigmatic billionaire will buy Wolves, or Bolton, or Norwich. And Arsenal will sign a decent keeper. And it rolls on.
Loyal readers, there are no new transfer rumours today, merely half-truths and cast-offs from yesterday's action. So let's rattle through this and hope it picks up tomorrow*. So, the Sun's got details of a late, £40m Chelsea bid for Luka Modric which was dismissed out of hand.
"The chairman stood firm. I think £40m was apparently offered," Spurs boss Harry Redknapp said. "It is a big offer to turn down, that's for sure."
The Mirror reckons Spurs chairman Daniel Levy threatened to cast Peter Crouch "into the wilderness" if he didn't agree to join Stoke. There's a joke in there somewhere but yesterday has tired us out somewhat so we'll let you find it in there yourself.
And finally, yes finally, the Sun reckons Liverpool failed in a "shock" deadline day swoop for Rangers forward Nikica Jelavic. That's it folks.
It's going to be a long old winter.
*It won't.