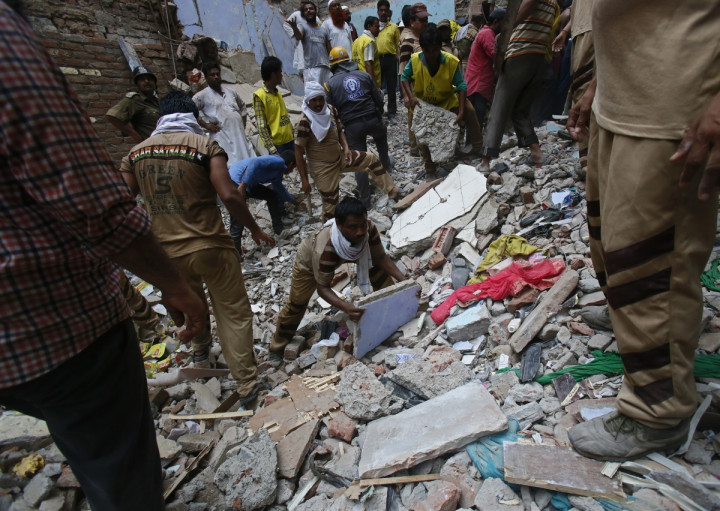 An apartment block in New Delhi has collapsed, killing at least 10 people, including five children and two women, and injuring another two.
The four-storey building, built nearly 50 years ago, crumbled at around 9am local time. Rescuers are scrambling to find survivors as two people are feared trapped inside.
Deputy Commissioner of Police Madhur Verma told reporters an investigation into the cause of the collapse had been launched.
"This is a 50-year-old building. They have illegally built floor after floor," Rajesh Bhatia, a senior municipal official, told NDTV news channel.
"Building collapse in Delhi brings forth need to adhere to safety requirements," tweeted Vijay Goel, a lawmaker from the ruling Bharatiya Janata Party, which controls the Municipal Corporation of Delhi.
Building collapses are common in India's large cities and have killed about 100 people in the last year. In the worst incident of this kind, a five-storey building collapsed in the Mazagon area of Mumbai city on 27 September 2013, killing at least 61 people and injuring other 32.