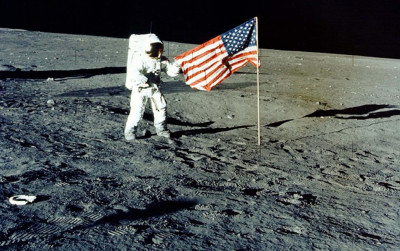 Apple is the world's most valuable company in terms of market capitalisation currently being valued at around £350bn ($550) and with a share price which has gone up to £380 ($600).
This is an amazing achievement from a company that ten years ago was struggling to remain in business. Thanks to revolutionary products like the iPod, iPhone and iPad Apple has changed the face of consumer electronics forever and with sales of its new iPad surpassing all previous records, it looks to be going from strength to strength.
Yesterday Apple annoucned it would issue a dividend for the first time in 17 years as well as initiating a share buyback scheme, prompted by its stockpile of cash hitting £65bn.
While figures are all well and good, you don't really get a sense of just how big Apple is until you compare it to something else. So, to help you get some perspective, we've gathered together eight things from around the world which the company founded by Steve Jobs and Steve Wozniak is now bigger than.