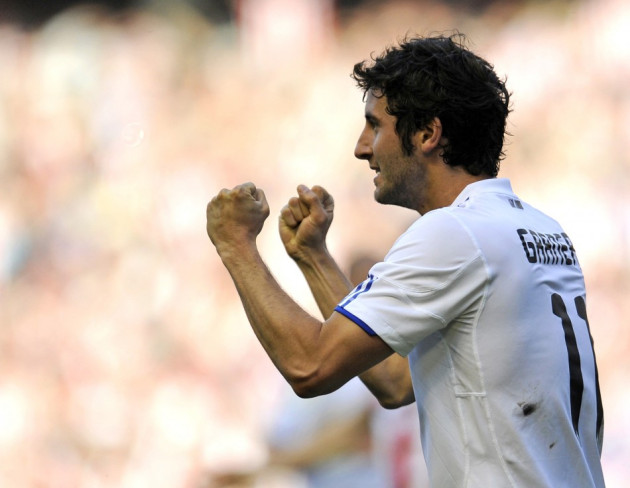 The pick of today's Premier League, Serie A, La Liga and Bundesliga football transfer rumours, news and gossip for 13 September, 2011. All the latest transfer rumours surrounding Manchester United, Chelsea, Arsenal, Liverpool, Tottenham Hotspur, Manchester City, Bayern Munich, AC Milan, Inter Milan, Juventus, Roma, Barcelona and Real Madrid will be covered here.
In a good week for tenuous Arsenal transfer "news", Arsene Wenger is planning to dip his toe back into the market in January with a "cut-price double swoop" for Fiorentina midfielder Riccardo Montolivo and Bolton's Gary Cahill.
However, Juventus are also sniffing round the England international, a situation which will inevitably prompt a "bidding war" between the two sides at some point. Arsenal are also keeping tabs on 18-year-old Crystal palace striker Wilfried Zaha and Real Madrid midfielder Esteban Granero. You can go ahead and disregard 70 per cent of this.
Juventus are also interested in Manchester City left-back Aleksandar Kolarov, who is valued at around £14m.
Meanwhile, Asamoah Gyan could still return to Sunderland after his loan spell at UAE club Al-Ain after the Ghanian agreed to donate a portion of his £200,000-a-week wages to the Black Cats' charity foundation.
Chelsea will wrap up the signing of Islam Feruz from Celtic in the next 24 hours. The 16-year-old, dubbed the 'Scottish Wayne Rooney' by sections of the Glaswegian press, was wanted by a number of top European clubs, according to his agent.
"The possibility of training with [John] Terry, [Didier] Drogba and [Frank] Lampard will be fantastic for him. The structure at youth level at Chelsea is great. It would be a gift from God to see him playing in the English Premier League."
In non-transfer rumour related news, Sergio Aguero's father-in-law Diego Maradona reckons the Argentina international made the right call in joining City.
"I said Agüero needed a team that would support him, so that Agüero can play in the Champions League and can play in very important championships," he said.
"People at Atlético Madrid said I was a fool but I told them [maybe I'm not that] much of a fool."
Cash-rich French side Paris Saint Germain are in the market for a new manager and they're willing to flash their petro-dollars in front of both Jose Mourinho and Arsene Wenger in the hope of tempting one of the pair to accept the managerial post at the Parc de Princes next season.