Two researchers from the Russian Geographical Society (RGO) have discovered the remains of a British steamship which sank near the Arctic Circle, around 139 years ago. The Thames was attempting to sail a direct sea route between Serbia and the UK when it met an untimely end.
The vessel was found in the shallow waters on the Yenisei River near the village of Goroshikha, in Artic Russia where it probably ran aground while trying to traverse the Northern Passage. The 120-tonne steamship which was led by decorated explorer Joseph Wiggins was the first ocean vessel to enter the Yenisei, the largest river flowing into the Arctic.
Nikolay Karelin and Alexander Goncharov of the RGO, which is chaired by President Vladimir Putin, made the discovery during a 30-day expedition on the Yenisei which indicated that the ship probably sank far upstream close to Igarka.
"It's difficult to say how well the steamship was preserved," Goncharov said. "The ship is full of silt and sand, and only part of the stern superstructure is visible."
Researchers believe that since 2009, global warming has helped melt the ice along the route and only now made the passage navigable through most of the year.
The Passage was first discovered in 1850 by Robert McClure and while many explorers tried to navigate the route, the first successful attempt only took place during a 1903-06 expedition led by Norwegian explorer Roald Amundsen.
The Thames was one of the first to navigate the Northern Passage shipping route but due to the Artic ice-pack was unable to make the journey through.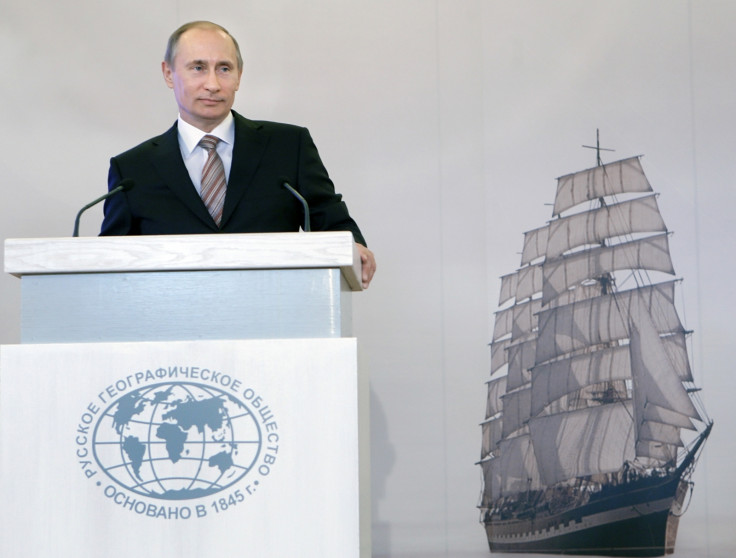 Wiggins reached the Yenisei in 1876, and after reportedly anchoring for the winter, attempted to continue upriver the next year. However, the ship ran aground and froze to the bottom, laden with graphite bound for Britain. The captain was forced to sell it for parts and return to Britain via land.

Besides The Thames, a wreck believed to be that of the Russian schooner Northern Lights was also discovered by a different team of explorers from the RGO. The motorised catamaran was pushed on to the largest of the Brekhovsky islands in the Yenisei Gulf due to a harsh storm. Four of six crew members died of scurvy after they were forced to winter there in 1876. The vessel was wrecked during the spring thaw.