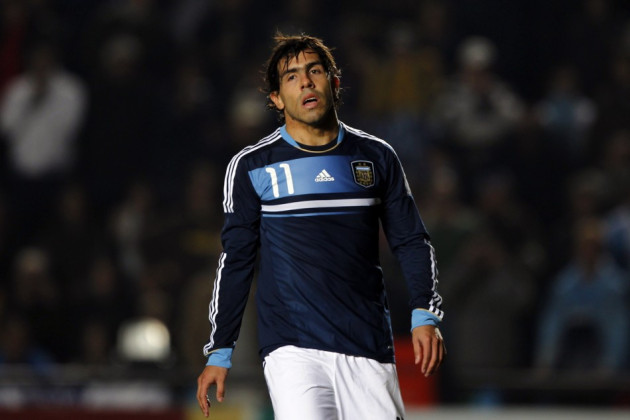 The pick of today's Premier League, Serie A, La Liga and Bundesliga football transfer rumours, news and gossip for 2 September, 2011. All the latest transfer rumours surrounding Man Utd, Chelsea, Arsenal, Liverpool, Tottenham Hotspur, Manchester City, Bayern Munich, AC Milan, Inter Milan, Juventus, Roma, Barcelona and Real Madrid will be covered here.
Small fry on the rumour front today as we look to blaze through this post-transfer window lull and through onto the verdant January pastures. Today's gathering of gossip is the sort of conjecture this column would have idly dismissed during the fertile crop of transfer talk we were blessed with back in August. Alas, once more, we must venture forth.
The Metro has the news that Tottenham have already approached Bolton for "fresh talks" in January over the potential transfer of Gary Cahill, as they look to steal a march on Arsenal "in the race" for the England international.
Ex-gossip column staple Wesley Sneijder has denied his £250,000-a-week wage demands stymied his move to Manchester United. "For me, it was not so much a financial issue," said the Dutch international. "My feeling was that I was simply feeling very good at Inter. I love the club, but also the Italian culture and the people. It fits with me. They [Manchester United] are one of the biggest clubs in the world, so it didn't seem a bad thing. But at the same time I don't want to leave Inter," he added, adopting a kind of fixed, unwavering grin and not blinking very much.
The permanently-confused looking Carlos Tevez could have joined Inter Milan this summer, according to his agent Kia Joorabchian. "I know that inter were offered Sneijder in exchange for Carlos about a week or two weeks ago but after they signed Nasri is was over," he told talkSPORT. "They [City] had too many players in that same position. If Nasri hadn't have gone, then that deal would probably have been protracted."
Former wheeler-dealer Harry Redknapp made a last-gasp attempt to "hijack" Craig Bellamy's return to Liverpool, according to the Metro. Is that news? We'll let you decide.
Meanwhile, Arsenal failed in their attempts to sign Borussia Dortmund midfielder Mario Gotze for £35m, according to German newspaper Bild.
That's your lot, folks.