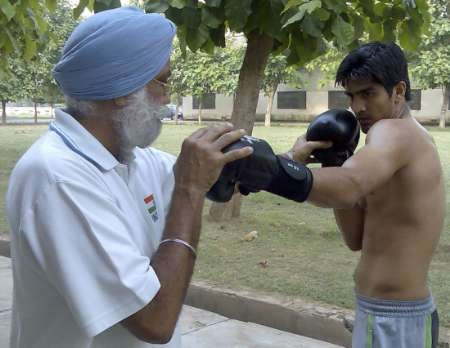 Indian boxer Vijender Singh recorded an easy win against Kazakhstan's Danabek Sukhanov to advance to the round of 16 of the 2012 London Olympic Games.
Singh is now one bout away from a place in the quarter-finals in the middleweight (75kg) class.
Singh started with a prudent and cautious game in round one. However, in the following rounds he launched a real attack on Sukhanov and punched his way to a solid 14-10 victory.
Singh is a Beijing 2008 bronze medal winner in the middleweight category. In the Commonwealth Games, he bagged silver in 2006 and bronze in 2010.
"I am delighted to make it through to the next round, he was a tough opponent and now it's on to the next challenge," said the 26-year-old. I want to go home with a different coloured medal this time."