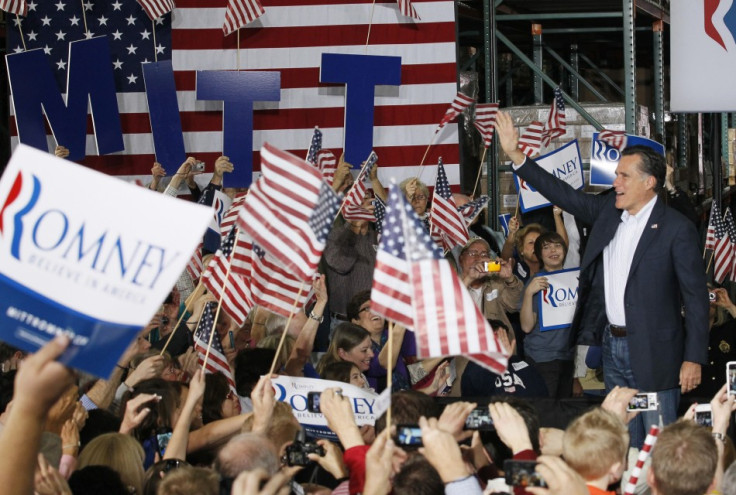 GOP frontrunner Mitt Romney is set to stamp his authority on the race for the Republican nomination for president when voters head to the polls in Nevada at the weekend.
Romney is in Las Vegas ahead of the caucus on Saturday and is confident that the state, a Mormon stronghold, will deliver the same the result as four years ago when the former governor of Massachusetts won by a landslide.
Romney's only realistic challenger for the nomination, Newt Gingrich, is hoping that he can survive long enough to campaign until Super Tuesday on 6 March, when 10 states hold their primary elections. The problem for Gingrich will be to remain financially afloat until then, with reports suggesting that there is only $600,000 (£340,000) left in his campaign chest.
Rap Legal Action
Elsewhere, rapper K'Naan said he is planning to take legal action against Romney over the unauthorised use of his song Wavin' Flag during his Florida primary victory speech.
The Somali-born Canadian-based rapper said Romney's campaign did not seek permission to use the song and that he would not have granted approval even if it had, though he would have happily given it to President Barack Obama's campaign.
Wavin' Flag was an international hit for K'Naan in 2010 and the song had several country-specific remixes, featuring local artists.
K'Naan said he is determined to make sure Romney does not use his song again.