TV shows 2015 return dates: Find out when Arrow, The Walking Dead, Game of Thrones and other top shows return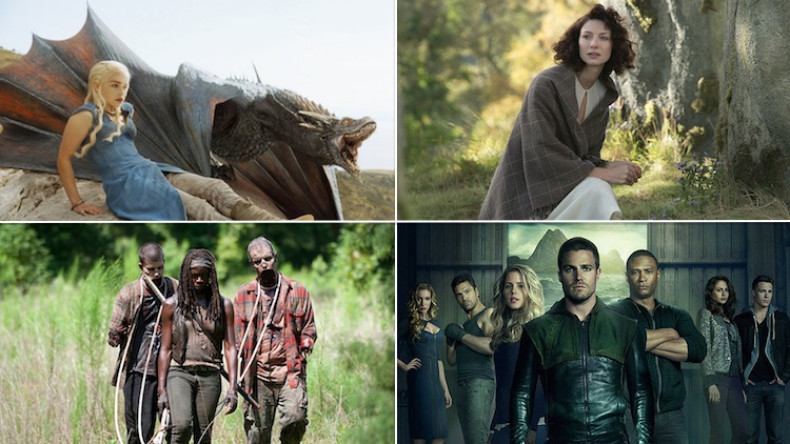 January to April 2015 is going to be an exciting time for TV show buffs. All the popular shows will return post their mid-season break and several new seasons are slated to premiere.
After some rather shocking twists on most shows, fans are waiting to see what comes next.
Is Arrow really dead? What's in store for Olivia Pope? How will Rick Grimes and group deal with Beth's death? And what's next on Game of Thrones?
Here are the 2015 premiere dates for all your favourite TV shows: (via Business Insider)
Tuesday, 6th January
Pretty Little Liars, season 6 premiere, 8 pm, ABC Family
Cougar Town, season 6 premiere, 10 pm, TBS
Switched at Birth, season 4 premiere, 10 pm, NBC
Chicago Fire, mid-season return, 10 pm, NBC
Wednesday, 7th January
American Idol, season 15 premiere, 8 pm, Fox
American Horror Story, mid-season return, 10 pm, FX
The Mysteries of Laura, mid-season return, 8 pm, NBC
Law & Order: SVU, mid-season return, 9 pm, NBC
Chicago PD, season 3 premiere, 10 pm, NBC
Thursday, 8th January
Portlandia, season 5 premiere, 10 pm, IFC
Archer, season 6 premiere, 10 pm, FX
Parenthood, mid-season return, 10 pm, NBC
Big Bang Theory, mid-season return, CBS

Friday, 9th January
Glee, mid-season premiere, 8 pm, Fox
Hart of Dixie, mid-season return, 9 pm, The CW
Banshee, season 3 premiere, 10 pm, Cinemax
Comedy Bang! Bang! season 4 premiere, 11 pm, IFC
Sunday, 11th January
Girls, season 4 premiere, 9 pm, HBO
Shameless, season 5 premiere, 9 pm, Showtime
House of Lies, season 4 premiere, 10 pm, Showtime
Looking, season 2 premiere, 10 pm, HBO
Episodes, season 4 premiere, 10 pm, Showtime
Tuesday, 13th January
Parks and Recreation, mid-season return, 8 pm, NBC
Kroll Show, mid-season return, 10:30 pm, Comedy Central
Wednesday, 14th January
Melissa & Joey, mid-season return, 8 pm, ABC Family
It's Always Sunny in Philadelphia, season 10 premiere, 10:00 pm, FXX
Workaholics, season 5 premiere, 10 pm, Comedy Central
Broad City, season 2 premiere, 10:30 pm, Comedy Central
Monday, 19th January
The Fosters, mid-season return 8 pm, ABC Family
Chasing Life, mid-season return, 9 pm, ABC Family
Tuesday, 20th January
Justified, season 5 premiere, 10 pm, FX
Wednesday, 21st January
Arrow, mid-season return, 8 pm, The CW

Tuesday, 27th January (tentative date)
Community, Yahoo stream
Wednesday, 28th January
Suits, mid-season return, 9 pm, USA
The Americans, season 3 premiere, 10 pm, FX
Thursday, 29th January
Grey's Anatomy, mid-season return, 8 pm, ABC
Scandal, mid-season return, 9 pm, ABC
How to Get Away With Murder, mid-season return, 10 pm ABC
---
Sunday, 1st February
The Blacklist, mid-season premiere, post-Superbowl, NBC (will start airing Thursdays at 10 pm on February 5)
Sunday, 8th February
The Walking Dead, mid-season return, 9 pm, AMC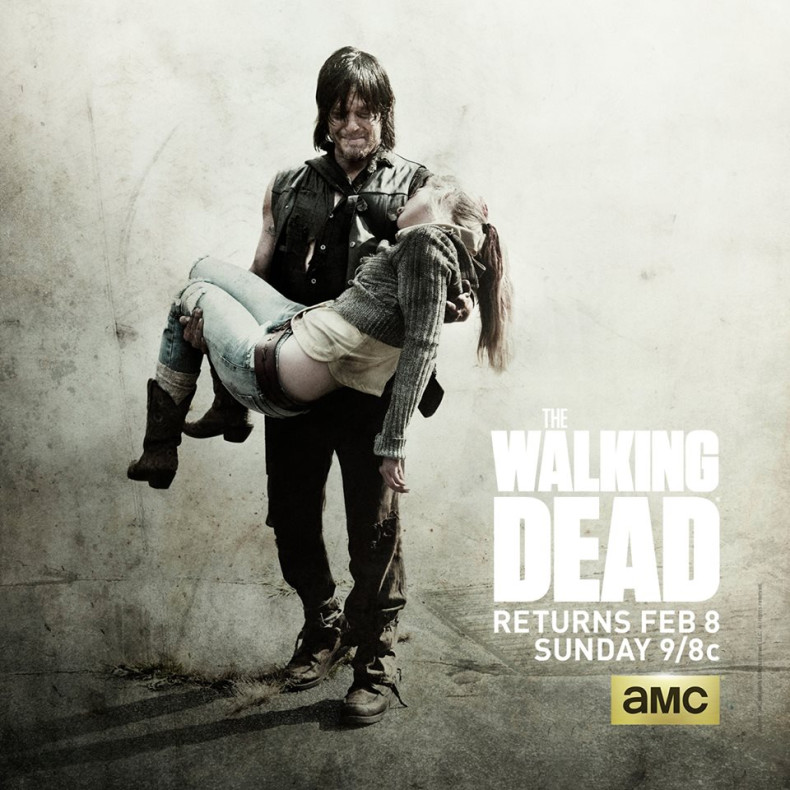 Thursday, 19th February
Vikings, season 3 premiere, 10 pm, NBC
Monday, 23rd February
The Voice, season 8 premiere, 8 pm, NBC
Wednesday, 25th February
Survivor, season 30 premiere, 8 pm, CBS
The Amazing Race, season 26 premiere, 9:30 pm, CBS
Friday, 27th February
House of Cards, season 3 premiere, all 13 episodes at 12:01 am, Netflix
---
Sunday, 1st March
Once Upon A Time, mid-season return, 8 pm, ABC
Monday, 2nd March
The Following, mid-season return, 8:00 pm, Fox
Tuesday, 3rd March
Hell's Kitchen, mid-season return, 8 pm, Fox
Marvel's Agents of S.H.I.E.L.D., mid-season return, 9 pm, ABC
Tuesday, 31st March
Bones, mid-season return, 8 pm, Fox
---
Saturday, 4th April
Outlander, second half of season 1, 9 pm, Starz
Sunday, 5th April (tentative date)
Game of Thrones, season 5 premiere, HBO

Saturday, 18th April
Orphan Black, season 3 premiere, BBC America [no time listed yet]