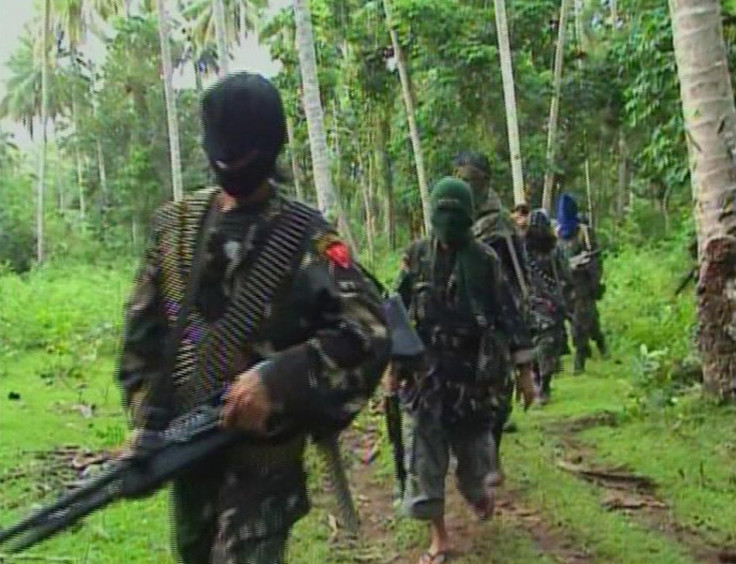 Security personnel in the Philippines have killed at least 21 Abu Sayyaf fighters over the past three days in Sulu, including three leaders of the militant group. The military said on Sunday (28 August) that 17 of its soldiers were wounded in the operation that began on Friday (26 August), but they suffered no casualties.
The offensive against Abu Sayyaf in Patikul, Sulu province, was launched after President Rodrigo Duterte ordered last week the complete elimination of the militant group from the country. His orders came following the beheading of an 18-year-old Filipino Patrick James Almodovar in Sulu.
A report submitted by Brig. Gen. Arnel de la Vega, chief of the military's Joint Task Force Sulu, on this operation, stated that two Abu Sayyaf captives were also rescued in the process, while one was released by the militants. The identities of the rescued were, however, not revealed.
The forces recovered 10 bodies of the slain militants, of which one was of Mohammad Said alias Amah Maas – an Abu Sayyaf leader – whose group was behind the kidnapping of three foreigners and a Filipino woman from Samal Island, Davao del Norte province, in September 2015. The two other leaders reported dead included Sairul Asbang and Abu Lati, Lt. Gen. Mayoralgo de la Cruz, chief of the military's Western Mindanao Command (Wesmincom) said.
Other bodies of slain Abu Sayyaf fighters could not be recovered as they were taken away by the retreating militants, Col. Edgard Arevalo, chief of the Armed Forces of the Philippines' public affairs office, was quoted by Inquirer as saying. The operation report stated that two M16s and an M203 grenade launchers were also recovered from the militants.
Recently, president Duterte revealed by mistake that the government had paid a hefty ransom to Abu Sayyaf for the release of Norwegian hostage Kjartan Sekkingstad, but has still not been released. Two Canadians, John Ridsel and Robert Hall, who were taken hostage with Sekkingstad last year, have been executed by the terrorists for not receiving ransom money within deadline.
The fight against the group that has pledged allegiance to the Islamic State (Isis) is being carried out by more than 1,200 troops, including special forces commandos. They are targeting Patikul and other parts of Sulu, Maj. Filemon Tan Jr., spokesperson for Wesmincom, reportedly said.