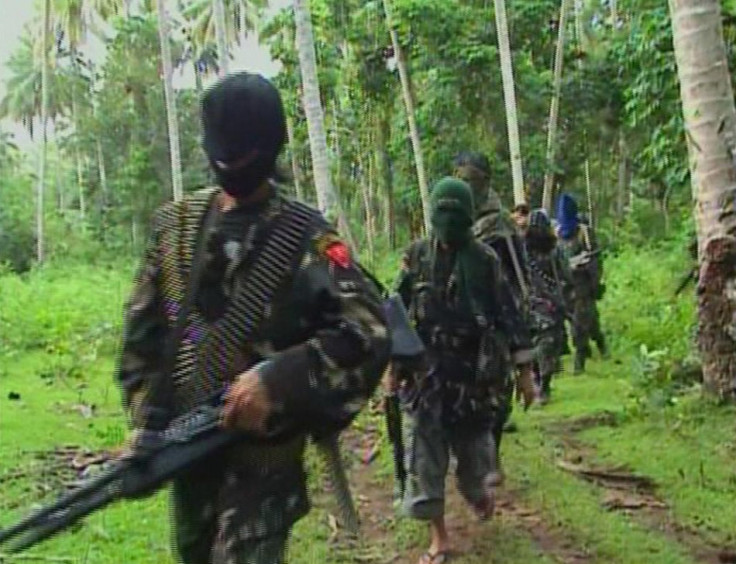 An Indonesian sailor abducted by Abu Sayyaf escaped from his captors after learning that they were preparing to behead him in a mangrove in Luuk town in Sulu province in the Philippines. Security forces are now scouring the area where he was found to locate the other captured fishermen.
The sailor was among seven Indonesian fishermen, who were kidnapped by a group of armed men on 23 June from the Sulu Sea. Their tugboat was attacked while they were towing a coal barge back to Indonesia.
The escaped sailor has been identified as Mohammad Sofyan, 26. Major Filemon Tan Jr, spokesperson of the Western Mindanao Command of the Philippines, said the man was found at about 7:30am local time on Wednesday, 17 August along the shore of Barangay Bual in Luuk. Residents of the area found the sailor trapped among fishnets and brought him to the municipal police station in Luuk, he added.
He said Sofyan was later taken to the Sulu Provincial Police Office for identification and documentation for his safe return home.
The other six fishermen Feri Arifin, Muhammad Mahbrur Dahri, Edy Suryono, Ismail, Robin Peter and Muhammad Nasir, continue to be in Abu Sayyaf custody, but the military spokesperson said troops from the Joint Task Force Sulu were working for the release of the remaining captives.
The Tawi-Tawi, the Philippines-based Muktadil Brothers, were said to be behind the kidnapping. They reportedly carry out abductions on behalf of the Abu Sayyaf group, The Philippines Star reported.
Abu Sayyaf has abducted many Indonesian sailors in the past few months and is said to be demanding a ransom of 20m Indonesian rupiah (£1,170, $1,523) for their release. The militant group has also pledged allegiance to the international terrorist group Islamic State (Isis).