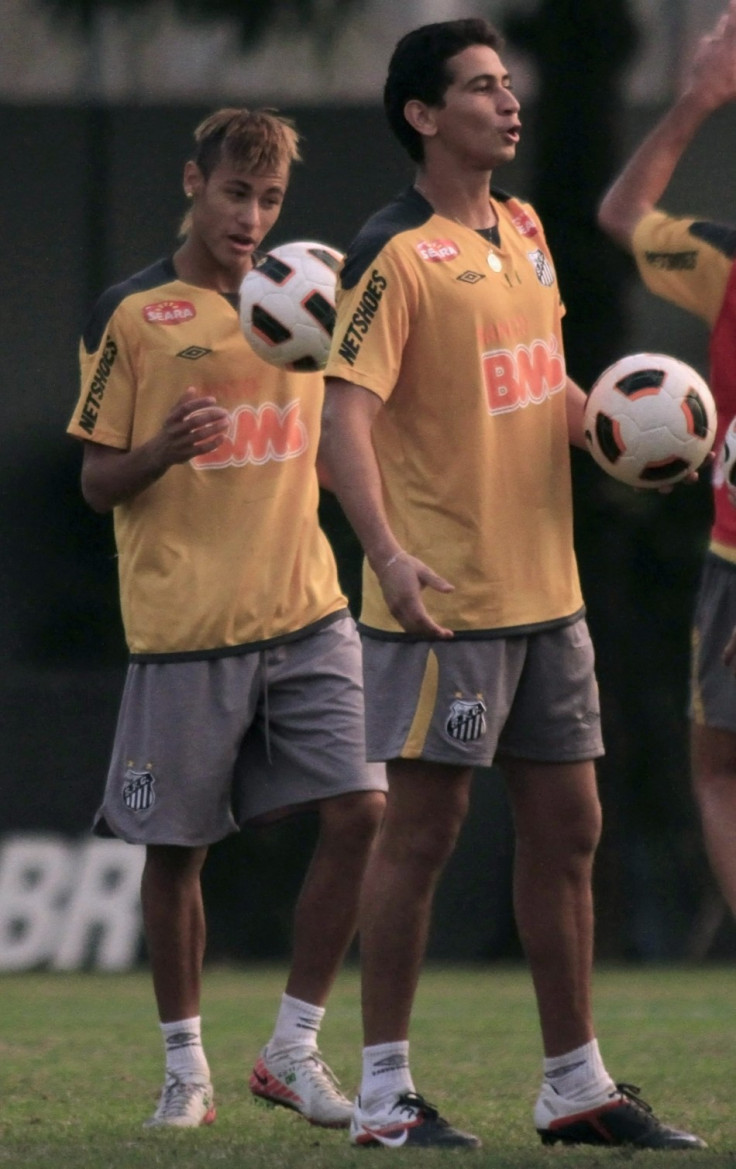 The pick of today's Premier League, Serie A, La Liga and Bundesliga football transfer rumours, news and gossip for 22 July 2011. All the latest transfer rumours surrounding Man Utd, Chelsea, Arsenal, Liverpool, Manchester City, Bayern Munich, AC Milan, Inter Milan, Juventus, Roma, Barcelona and Real Madrid will be covered here.
Premier League
Having had a £10m bid for Everton centre-back Phil Jagielka rejected out of hand, David Moyes has told Arsenal to stump up a cool £18m if they hope to sign the England international. And Arsenal's ho-hum activity in the transfer market looks set to continue, with Cesc Fabregas's inevitable transfer to Barcelona reaching a crescendo this morning. Reports in Spain suggest Barca manager Pep Guardiola has been conducting clandestine conversations with the Gunners' captain since spring 2010, with the club hoping to conlude a deal for the 24-year-old before the end of July.
Walking PR-disaster Carlos Tevez has been at it again. The Argentina international, currently on holiday in Sardinia, has been spotted talking to Inter Milan technical director Marco Branca after "bumping into him" on the Italian island. City boss Roberto Mancini is reported to be "furious" with his captain; and has not spoken to the 27-year-old in days. "I have not spoken to Carlos yet - his telephone doesn't work," Mancini said.
Chelsea will make one final bid of £35m for dinky Tottenham playmaker Luka Modric, reports suggest. The Stamford Bridge club are also on the verge of signing a Barcelona midfielder. No, not him. Or him. Or him. Ok, it's Spaniard Oriol Romeu. Yeah, us neither.
Meanwhile, Manchester United are hoping to "hijack" AC Milan's bid for £25m-rated Brazil star Ganso, according to talkSPORT. Despite the player's agent claiming: "Ganso wants to play in Italy with AC Milan. In the next few weeks we will meet with Milan directors to see if the transfer can happen."
And Liverpool are interested in a shock "double swoop" for non-English left-back Marcell Jansen and £18m-rated Porto defender Alvaro Pereira.
La Liga
Spanish forward Pedro has become the latest Barcelona player to stick his oar into the Cesc Fabregas debate. The mischievous winger claimed Barca's players are "looking forward to see if he joins the club". But the Alexis Sanchez saga is finally over, the European Champions have agreed a deal with the Chile international, subject to the winger passing a medical on Monday.
Serie A
Barcelona forward Bojan Krkic will travel to Roma for a medical on Friday, reports Sky Italia - via ESPN Soccer - as he looks to complete his Italian switch. The Serb could train with his new club as early as Saturday, apparently. Finally, Portuguese club Benfica have joined Italian duo AC Milan and Juventus in the race to sign Torino defender Angelo Ogbonna, according to ESPN.