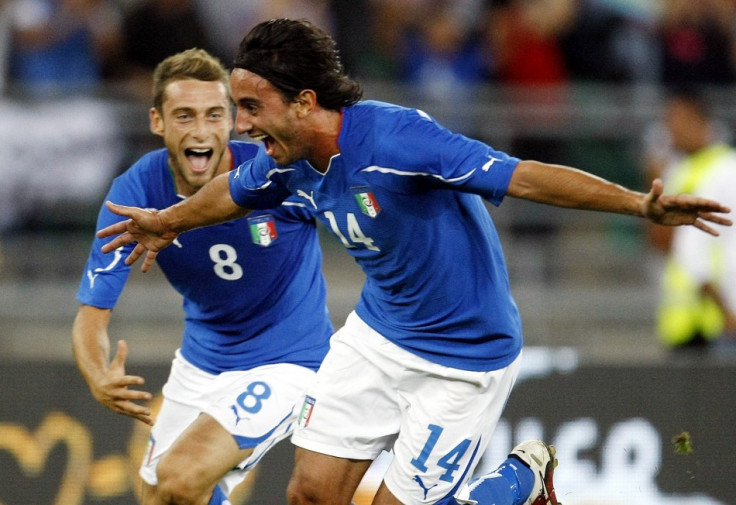 The pick of today's Premier League, Serie A, La Liga and Bundesliga football transfer rumours, news and gossip for 23 August, 2011. All the latest transfer rumours surrounding Man Utd, Chelsea, Arsenal, Liverpool, Tottenham Hotspur, Manchester City, Bayern Munich, AC Milan, Inter Milan, Juventus, Roma, Barcelona and Real Madrid will be covered here.
AC Milan have confirmed they are in talks to sign Liverpool's Alberto Aquilani, with Joe Cole's loan move to QPR also poised to be finalised this week. Reds boss Kenny Dalglish is interested Birmingham's Scott Dann and, implausibly, Manchester City striker Craig Bellamy. But forward Dirk Kuyt isn't going anywhere fast, nor is he going to Inter Milan. Badum tish.
Arsenal manager Arsene Wenger is lining up a cheeky £26m bid for Lille's Eden Hazard and a £35m punt on Bastian Schweinsteiger, according to the good folks at Fanatix.
Across town, Andre Villas-Boas wants Juventus keeper Marco Storari to provide back-up to the injured Petr Cech. The Chelsea boss is also keen on Porto defender Rolando and Ajax's Gregory van der Wiel, according to unconfirmed reports.
La Liga
Valencia striker Roberto Soldado feels the club made the right decision to cash in on Juan Mata when Chelsea made their offer. "We all hoped he would stay, but an offer from a tremendous club, one of the best four clubs in the world, came in, and this was a great opportunity for Valencia and for Mata," he told EFE - via ESPN Soccer. "This was an act of responsibility and an example for the rest of the clubs who keep signing, even though they keep owing players money."
Serie A
Atletico Madrid striker Diego Forlan's has said he has had no contact with Inter Milan. "I do not have any offer from Inter," he toldAS - via ESPN Soccer. "I have two years on my contract and I cannot say what is going to happen. My idea is to be here and see out my contract, but it is hard to say if that is going to happen. No-one has told me I am for sale."