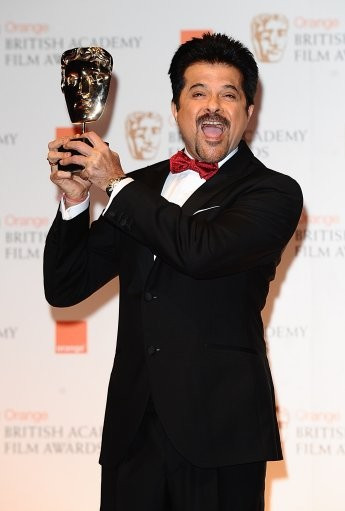 Anil Kapoor, the Bollywood actor known internationally for his stints in Slumdog Millionaire and the US series 24, might just be seen soon as an Indian version of Sherlock Holmes.
According to a report in DNA, a latest court ruling has cleared the way for India to have its very own Sherlock Holmes to be played by Anil Kapoor.
Kapoor recently wrapped up season 1 of 24's Indian version where he played the protagonist (similar to Kiefer Sutherland's Jack Bauer).
The actor is now all set to play the role of the iconic detective. As per reports, Kapoor, who played the game-show host in the Oscar-winning Slumdog Millionaire, is in talks with Britain-based director Anand Tucker to play an Indian (Punjabi) version of Holmes.
Rumours regarding an indian version of Sherlock originated last year (2013) suggesting that Bollywood star Shahrukh Khan was to play the detective's character. But with this new development, looks like the Chennai Express star lost out on the opportunity.
Sherlock Holmes fans can expect a slew of new films and content based on the popular British detective thanks to a latest court ruling which states that, while some stories and plotlines about Holmes are still protected by copyright, his character is not.
The ruling by Judge Ruben Castillo followed a legal battle between the estate of Sir Arthur Conan Doyle, the detective's creator, and Leslie Klinger, a Los Angeles lawyer.
This clears the path for a slew of big-budget films in India and China based on the detective, according to The Sunday Times.
The Chinese film based on Holmes is being helmed by Han Sanping, head of state-owned China Film Group and a 'gatekeeper' of sorts between Beijing and Hollywood. Homes and Watson enjoy a solid fan following in China where their characters are known as Curly Fu and Peanut.
"The court ruling means they will be able to sell their productions into the lucrative American market," the newspaper claimed.
The ruling has benefited Hollywood too as Paramount revived their long-dormant Sherlock comedy starring Will Ferrell.
Warner Bros. has also signed on a scriptwriter from the 2013 blockbuster Iron Man 3 to write a third installment of Guy Ritchie's Sherlock Holmes series starring Robert Downey Jr and Jude Law. Both films are expected to be released in 2016.