27 Club: K-pop star Jonghyun reveals reason for suicide in heart-breaking farewell note
Kim Jong-hun, better known for his stage name Jonghyun, took his own life at the age of 27.
K-pop sensation Jonghyun was driven to his suicide because of depression, according to his suicide note.
The Shinee group member joins the infamous "27 club" in his death, which includes the likes of Kurt Cobain and Amy Winehouse, after his mental health issues "finally devoured" him.
The South Korean star's farewell note begins with: "I started being broken from the inside. The depression that slowly carving at [and eating] me finally devoured me. I was unable to overcome it. I hated me."
The note was uploaded to social media today and has been translated into English.
Fans have responded to the note in their droves, with many offering their condolences.
One person tweeted: "I've read over Jonghyun's suicide note for a while now. Reading, re-reading, making sure I did justice to his words, his final words."
Another said: "The pain that these words convey is stifling. I hate to imagine anyone feeling like this. He was a light for so many and it breaks my heart that he was going through such an immense struggle."
While a third added: "What's so sad is that he was an atheist. I loved him and all his hard work and talent...but I'm unsure of where his soul is now."
Gangnam Police announced his death, releasing a statement saying: "On December 18, 2017 at 4:42PM Jonghyun's older sister reported to Police that her brother was about to commit suicide," read a statement from Gangnam Police.
"We went to his residence in Chungdam and discovered that he had attempted to commit suicide with brown coal briquettes lit inside a frying pan."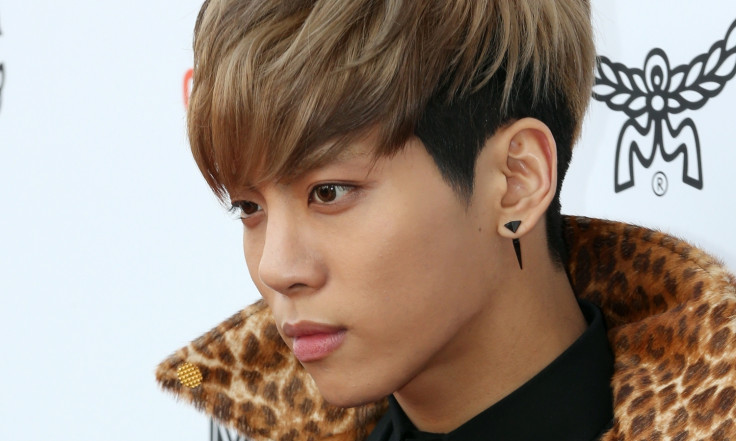 His cause of death has been attributed to carbon monoxide poisoning from breathing in the lit coal's fumes.
"Emergency responders were with us at the time so we rushed him to the Konkuk University Hospital in a state of cardiac arrest."
Popular K-pop group Shinee made their debut in May 2008, releasing a string of 11 studio albums in Korean and Japanese, as well as live albums and compilations. The five-piece also headlined numerous tours of Japan, wider Asia and two world tours in 2014 and 2016-17.
His bandmates were Lee Jin-ki, known as Onew, Kim Ki-bum, known as Key, and Choi Min-ho and Lee Tae-min, who went by mononyms derived from their surnames: Minho and Taemin.
Jonghyun went solo with his first EP, Base, in January 2015. Multiple mini-albums followed throughout 2015, and he released a book in September that year, titled 'Skeleton Flower: Things That Have Been Released and Set Free'.
The Samaritans provides a free support service for those who need to talk to someone in the UK and Republic of Ireland. It can be contacted via Samaritans.org or by calling 116 123 (UK) or 116 123 (ROI), 24 hours a day, 365 days a year.