3,000-year-old castle discovered at the bottom of the biggest lake in Turkey
The fortress was built at a time when water levels were much lower than today.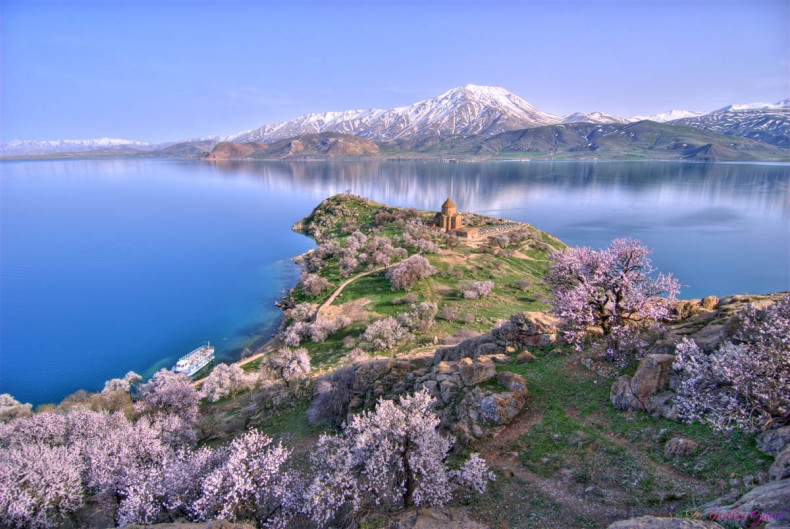 Hidden deep under the waters of Lake Van – the largest lake in Turkey – divers have discovered the ruins of a 3,000-year-old castle.
The fortress most likely belonged to the Urartian civilisation, an Iron Age kingdom in the Armenian highlands that spanned modern-day Turkey, Armenia and Iran.
The fortress was discovered by a team of researchers who have been studying the lake for nearly 10 years, including Tahsin Ceylan, an underwater photographer and videographer, Mustafa Akkuş, an academic from Van Yüzüncü Yıl University, and diver Cumali Birol
"Many civilisations and people had settled around Lake Van," Ceylan told Turkish news outlet Hurriyet Daily News. "They named the lake the 'upper sea' and believed it hid many mysterious things. With this belief in mind, we are working to reveal the lake's secrets."
The team had heard local rumours that suggested there were ancient ruins hidden in the water. However, some archaeologists familiar with the region said they wouldn't find much in the lake.
"It is a miracle to find this castle underwater," he said.
The stonework on the castle – which covers an area measuring roughly one square kilometre – suggests it once belonged to the Urartian civilisation, which rose to power in the mid-ninth century before falling into gradual decline.
"The walls of this castle cover a wide area," said Ceylan. "Excavations need to be done underwater as we don't know how deep the walls are."
The waters of Lake Van are alkaline, which means that the ruins are remarkably well-preserved.
The castle, as well as numerous villages and settlements in the area, were built at a time when water levels were significantly lower than they are today, according to Akkuş.