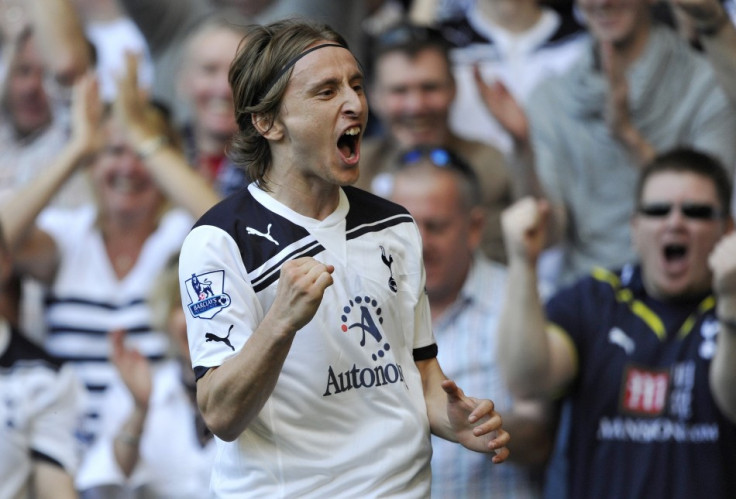 All the latest transfer news, rumours, gossip from the final 24 hours of the 2011 summer transfer window. Follow live coverage of developments at Arsenal, Man Utd, Chelsea, Liverpool, Real Madrid, Barcelona, Inter Milan, AC Milan, Juventus, Roma and Bayern Munich.
Email Gordon Macrae with your transfer tidbits.
2202 **DONE DEAL** Per Mertesacker's transfer to Arsenal has finally been completed. The fee is believed to be around €9 million.
2145 BBC reporting that the Mikel Arteta to Arsenal deal is back on.
2100 **DONE DEAL** Liverpool forward David Ngog has completed his transfer to Bolton.
2000 **DONE DEAL** Manchester City have confirmed the signing of former Man United midfielder Owen Hargreaves on a one-year deal.
1945 **DONE DEAL** Wigan have confirmed the signing of Chelsea defender Patrick van Aanholt on a season-long loan.
1730 **DONE DEAL** Real Madrid midfielder Gago has joined Roma on a season-long loan.
1715 **DONE DEAL** West Ham have completed the loan signing of Tottenham winger David Bentley.
1645 Sky reckon Fulham have had a cheeky £4m punt on Tottenham defender Alan Hutton.
1638 Reports from Germany suggest Arsenal are attempting to sign Bayer Leverkusen attacking midfielder Renato Augusto, but the Gunners have some way to go before they meet the German side's €20m valuation.
1635 **DONE DEAL** Roma have announced the signing of Miralem Pjanic from Lyon for a fee of around £9 million, ESPN reports.
1628 Cameron Jerome has arrived at Stoke for a medical and to discuss personal terms, ESPN reports. Try to hold back the tears of joy, Potters fans.
1625 Sky Sports reporting Craig Bellamy has been given permission to leave Wales' training camp to hold talks with Liverpool over a return to Anfield.
1616 **DONE DEAL** Arsenal have agreed terms with Werder Bremen to sign German international defender Per Mertesacker, according to a statement on the club's web site.
1612 The Sky Sports totaliser stands at £376,895,000. That means a grand total of £12,120,000 has been spent today.
1602 Confirmed deals: Liverpool midfielder Joe Cole has completed a loan move to Lille; Scott Parker has moved from West Ham to Spurs for £5m; Christian Poulson has also left the Reds for France, joining Evian; Werder Bremen defender Per Mertesacker is close to joining Arsenal, with the £6.2m capture of Brazilian left-back Andre Santos already confirmed. Owen Hargreaves is expected to complete his move to Man City this evening; QPR have agreed a fee for Sunderland defender Anton Ferdinand; Stoke have agreed a fee with Birmingham for Cameron Jerome.
1600 SEVEN HOURS TO GO
1538 **DONE DEAL** Goalkeeper Tommaso Trani has joined QPR on a two-year deal following his release by AC Milan. There's the first of Warnock's five-a-day then.
1535 QPR manager Neil Warnock has been speaking to the BBC outside Loftus Road, saying: "The chief executive's done all the dealings, the chairman's in Malaysia so it's been quite difficult but I'm sure we'll get something tied up before deadline. [Shaun Wright-Phillips?] "It's up to Man City now whether he comes." And then asked how many players he'll sign, he replied: "No more than five".
1532 Rumoured Manchester United target Wesley Sneijder has been spotted at Manchester Airport 349 times in the transfer window - according to Twitter. Brilliant.
1530 They're coming thick and fast now: **DONE DEAL** Liverpool midfielder Christian Poulsen has completed his move away from Anfield to French side Evian.
1527 **DONE DEAL** Inter Milan have completed the transfer of Diego Forlan from Atletico Madrid for an undisclosed fee.
1525 Confirmation that Tottenham paid £5m for Scott Parker, pretty good deal all round really.
1510 Arsene Wenger on new-signing Andre Santos: "Santos is a quality player and has proven he can deliver at the highest level".
1508 **DONE DEAL** Arsenal have completed the signing of Fenerbache wing-back Andre Santos, Sky Sports reports.
1504 BBC correspondent @Leon_Mann reports striker Asamoah Gyan has handed in a transfer request at the Stadium of Light.
1500 EIGHT HOURS LEFT
1459 Official Tottenham statement: "We are delighted to announce that we have reached agreement with West Ham United for the permanent transfer of Scott Parker".
1450 **DONE DEAL** Tottenham have confirmed the signing of Scott Parker from West Ham.
1440 **DONE DEAL** Barcelona have confirmed Alexander Hleb has joined Bundesliga side Wolfsburg on loan, ESPN reports.
1438 BBC correspondent John Sinnott has been speaking to Yossi Benayoun's representatives, who say: @JohnSinnott "It will be Tottenham, Arsenal or Liverpool. We don't know yet".
1430 Tottenham Hotspur have completed the signing of midfielder Scott Parker from West Ham United, according to Sky Sports. More to follow on that one.
1418 Germany football writer Raphael Honigstein has his say on the Ribery to Chelsea rumours over on ESPN: "Still waiting for info on Ribery from Bayern. a few initial thoughts. a) he's CL-tied. b) reported wages on offer far too low c) German transfer list closed, so Bayern couldn't bring anyone in, even if they sold." Not too promising then.
1402 SSN are reporting Aston Villa have made enquiries over Tottenham midfielder Jermaine Jenas. There goes any hope the 28-year-old might have harboured about one day captaining England.
1345 **DONE DEAL** Real Madrid midfielder Pedro Leon has returned to city-rivals Getafe on loan until the end of the season.
1330 **DONE DEAL** AC Milan defender Massimo Oddo has joined Serie A rivals Lecce on a season-long loan deal, ESPN reports.
1320 **DONE DEAL** Recent Chelsea signing Ulises Davila has been sent out on loan to Dutch side Vitesse Arnham.
1255 Stoke City have agreed a fee with League Championship side Birmingham City for striker Cameron Jerome, ESPN reports.
1250 Sky Sports reckon Sunderland and QPR have agreed a fee for Anton Ferdinand, further information when we get it.
1245 Here's the statement from Lille: "As we approach the closing of the summer transfer window, the LOSC, Liverpool and Joe Cole (29) have agreed to the loan of the England striker. The latter was committed to the team for one season."
1233 **DONE DEAL**: Joe Cole has agreed terms on a one-year loan deal with Lille, despite late interest from Aston Villa.
1225 **DONE DEAL**: AS Roma have signed Denmark centre-back Simon Kjaer on loan from Wolfsburg, ESPN reports.
1222 Bad news, Arsenal fans. The BBC's @Leon_Mann reports: "Keisuke Honda's agent has told press that the player is NOT moving to Arsenal."
1211 **DONE DEAL**: Udinese have signed Argentina Under-20 international Maximiliano Pereyra on a permanent transfer from River Plate.
1210 **DONE DEAL**: Celtic winger Shaun Maloney is now undergoing a medical at Wigan Athletic ahead of finalising a move to the DW Stadium after the two clubs agreed a £1million fee.
1205 Looks like that £35m will continue to burn a hole in Mike Ashley's back pocket. Papiss Demba Cisse's agent says the Senegalese will not be leaving Bundesliga side Freiburg during the transfer window. Fulham, Sunderland and Newcastle United have been linked with a move. "Nobody was ready to pay the sum - that was the only problem," Guido Nicolai told BBC Africa Sport.
1203 Spurious chat concerning Wesley Sneijder, a private jet and Manchester United circulating on Twitter currently. The pick of the bunch has to be this photo.
1150 BBC reports that Birmingham and Blackburn have yet to agree a fee for Scott Dann but he has been granted permission to speak to Rovers and is in Lancashire having a medical.
1138 Bolton have agreed a fee of £4 million for the transfer of Liverpool striker David Ngog, ESPN reports.
1132 The BBC reckon Lass Diarra's proposed move to Spurs is off: @Leon_Mann "Looks like Lass Diarra's wage demands have ruled out a move to Tottenham. Hearing both parties too far apart on deal".
1126 Sky Sports reporting that Aston Villa are in talks with Joe Cole, despite speculation he was already in France. A man of many talents, unfortunately "fulfilling potential" ain't one of them.
1119 Freiburg remain hopeful they can keep striker Papiss Demba Cisse beyond transfer deadline day, despite interest from Newcastle. The Magpies had a £10m bid rejected Tuesday evening, with Mike Ashley reluctant to dip further into the £35m Andy Carroll trust-fund.
1115 Still no firm news on Per Mertesacker's move to Arsenal, although SSN reckon an announcement is imminent. QPR are "in talks" with Craig Bellamy but a deal for Peter Crouch appears unlikely.
1055 Mario Ballotelli's profile has been taken off the Man City Web site. Make of that what you will, although AC Milan and Tottenham have both been linked with the volatile forward, with Newcastle United also interested, apparently.
1052 Spanish journalist Guillem Balague has some interesting news for Arsenal fans: @Guillem_Balague "Park Chu Young is not the only player #Lille have mispaced. Eden #Hazard has filed a transfer request to force #afc move". Shame it's a fake account, mind.
1047 BBC reports that Owen Hargreaves has passed the medical at Manchester City, personal terms are expected to be agreed this afternoon. Scott Parker's transfer to Tottenham should be completed after lunch, with Spurs also interested in Gary Cahill, but may have to offload Younes Kaboul and Sebastian Bassong.
1045 That @Stewart_SD account? It's a fake.
1040 Stewart Downing has offered up a tantalising tidbit for Arsenal fans: @Stewart_SD "By the way James Milner has left the England camp. don't ask why..."
1033 A source at the Telegraph told the paper that Bayern Munich have rejected a €32m Chelsea bid for Franck Ribery. The Blues are expected to return later today with an improved offer.
1027 SSN are saying CSKA Moscow midfielder Keisuke Honda has flown into London ahead of a move to Arsenal.
1025 Nothing cooking so far, although an interesting development in France where @mattspiro suggests Liverpool will be given first refusal on Eden Hazard in 2012 as part of the Joe Cole loan deal.
1020 My colleague Mr. Thomas Costello has arranged today's transfer rumours into a jaunty article, head here to read a round-up from today's press.
1015 Bolton manager Owen Coyle has told BBC Sport that a deal for Liverpool striker David Ngog could still happen: "He's a very good player and I've been a big admirer for a long time. We'll have to wait and see if it happens today."
1012 News from QPR, SSN are reporting Craig Bellamy could be on his way to Loftus Road.
1010 A few rumours doing the rounds on Twitter: Keisuke Honda and Riccardo Montolivo are being linked with Arsenal, Birmingham and Blackburn have agreed a deal for Scott Dann, Aston Villa are in talks with three players and Mauro Zarate could be on the move, possibly to Liverpool.
1000 The BBC reports that former Arsenal target Bryan Ruiz is in talks with Fulham: "Twente's president and CEO are in talks over the transfer of Bryan Ruiz to Fulham for about £10m," said Twente's commercial manager Jan van Halst. "We expect to reach an agreement, though nothing is definite yet, but there are still are a few hours left. Bryan is currently in London."
0950 Great Dane Nicklas Bendtner has dispatched his Father/Mr 10 Per Cent to Stoke to negociate his transfer from Arsenal, the BBC reports.
0940 Uruguay captain Diego Lugano has completed his move to Paris St Germain from Fenerbahce on a three-year deal.
0931 Chelsea midfielder Yossi Benayoun, linked with both Arsenal and Liverpool has tweeted: @YossiBenayoun15 "Waiting for connection flight." The anticipation is palpable.
0922 While in Italy, Juventus have confirmed the signing of Dutch winger Eljero Elia on a four-year contract from Hamburg.
0921 SSN reports, Stoke have agreed a fee with Birmingham for Cameron Jerome, Blackburn have agreed a fee with Birmingham for Scott Dann and Wigan have agreed a fee with Celtic for Shaun Maloney.
0910 Shamelessly sourced from the BBC: @JohnSinnott "'There was no Arsenal offer for Borussia Dortmund's Mario Goetze'-BD's Hans-Joachim Watzke tells BBC. 'Anyway we will not sell him.'" @PhilMcNulty on Twitter: "Arsenal inquired about Mikel Arteta and Marouane Fellaini is also on the radar - but Everton are not expecting any major sales today."
0905 Sky Sports News, hereafter referred to as SSN, reports Alvaro Pereira's agent has confirmed Porto and Chelsea are in discussions over a big-money deadline day transfer, although nothing has been agreed.
0900 A particularly fierce-looking Armand Traore signing for QPR yesterday.
0845 Right, who's on the move? Arsenal will tie up deals for Mertesaker, Andre Santos and Park Chu-young, Joe Cole will jump ship to French side Lille, Tottenham should-definitely-possibly-maybe seal their move for Scott Parker, Peter Crouch should end up at QPR, joining him there will be Shaun Wright-Phillips, while Owen Hargreaves will sign for Manchester City on a free transfer.
0842 One player not on the move is Tottenham midfielder Luka Modric. Harry Redknapp has just provided Sky Sports News with a rambling soundbite as a lorry rumbles in the background. The gist of it being that the Croat is definitely not going to Chelsea, "1,000,000% sure. He's staying," Redknapp said.
0840 Seems like Per Mertesacker's transfer to Arsenal should be concluded at some point this morning. The Telegraph quotes Bremen's director of sport, Klaus Allofs as saying: "Everything has been agreed between Werder and Arsenal. There are just a few things that are missing before we can announce the transfer as complete".
0835 Not to state the obvious but you would imagine Arsenal will be busy today. Wenger's in the market for a central midfielder and possibly an additional centreback. Liverpool and Chelsea still have money to spend, while Manchester City will surely be involved at some point, if for no other reason than because they usually are. Manchester United appear to have most areas tied up, but expect Tottenham to be busy.
0828 Idle early morning chat: Wright-Phillips to QPR; Ribery to Chelsea; Cahill to Spurs; Hargreaves to Man City, stay tuned for Mr. Thomas Costello's morning round-up of today's rumours.
0825 ARSENAL TRANSFER NEWS: @JohnSinnott Arsenal source: "We hope to sign one more player. We have a few options". Valbuena at Marseille? "I don't think so".
0820 Presumably, everyone knows the deal here. English and Scottish clubs have until 2300 BST to finalise any transfers, after which the window slams shut until 1 January 2012. Not that it's likely to prevent certain publications from publishing spurious chat all the way through the autumn, mind. But that's a different bug-bear altogether.
0815 Sky Sports has a handy "Totaliser" on its website. Premier League clubs have spent a combined £364,775,000 this summer. How much higher is that likely to go today? In all honesty, probably not a lot.
0800 Good morning. Today marks the culmination of an entire summer of transfer news, rumour and gossip. The final 24 hours of the 2011 summer window looks likely to condense three months of conjecture and wild inference into one 15 hour sprint. Hold tight.