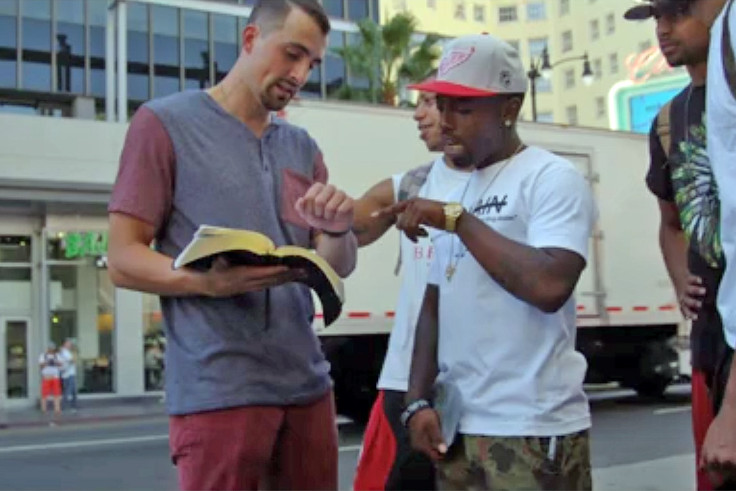 A group of Christians based in Los Angeles, California are trying to make the Bible more hip by introducing a new smartwatch that spouts a new Bible verse every day of the year.
The365movement has launched an Indiegogo campaign for the 365 Watch – a patent-pending wristband that displays the time and stores 365 bible verses pertaining to different subjects such as faith, love and forgiveness.
The idea is for users to be able to meditate on a specific verse from the Bible each day and, to make it easier, the smartwatch selects a different verse each day and displays it once every hour for a total of 24 times a day.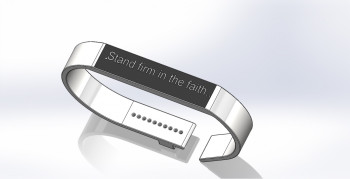 "We have created a product that is designed to help people read their Bibles daily. We wanted to revolutionise the way the Bible is delivered to our generation," said Dallas Rutherford, CEO and founder of the365movement.
"The 365 watch will be a powerful tool in sharing Jesus with others and maintaining our spiritual bodies."
Rutherford, 26, is the son of Pastor Dudley Rutherford, the senior pastor of the Shepherd of the Hills Church in Porter Ranch, Los Angeles, who was a strong advocate for the failed Proposition 8 legislation, which sought to prevent same-sex couples from marrying in California.
In 2009, Rutherford, then aged 19, was a rising Cal State Northridge college basketball player, but he was arrested and pleaded guilty with three other basketball players for stealing $6,600 (£4,466) worth of merchandise from US retail chain Best Buy.
Today, Rutherford seems to have picked himself back up. In addition to starting the wristwatch business, he has huge Instagram, Twitter and Facebook followings where he shares daily motivational messages about Christ and turning to Jesus.
"I went through the highs and lows of life completely unsatisfied, until I realised that only one thing remains constant – God's word," Rutherford said. "I am now compelled to share God's word, love and grace to a world that is hurting and hungry for him."
The 365 Watch campaign is running on Indiegogo for a month and a half, and with five days left to go, the campaign has just surpassed its goal, raising $51,311 (£34,753) in crowdfunding from 856 funders from an initial goal of $50,000, although the movement hopes to raise a total of $100,000.
The 365 Watch is available in either black and white and early adopters can purchase it by backing the campaign with at least $40. When the product is released later in 2014, it will cost $49.99.