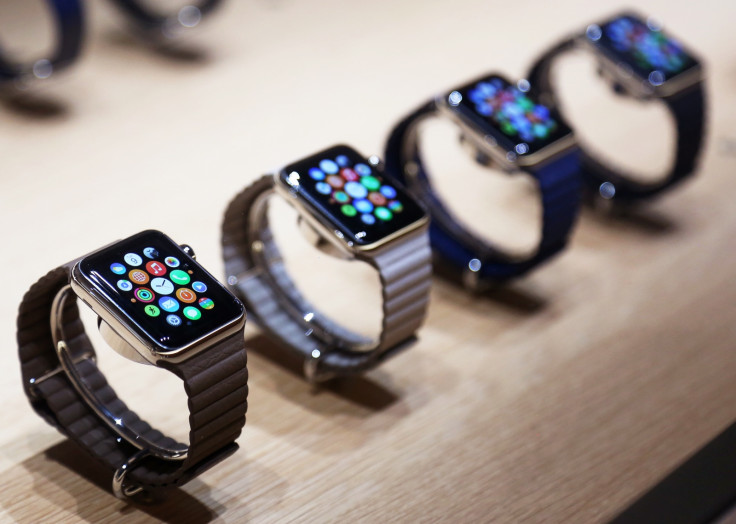 Until 2015, Baselworld wasn't even a blip on the radar of the technology journalist. An outrageously glitzy affair, this is where the Swiss-dominated watch and jewellery industry show off their latest products to the well-healed with deep pockets.
But, even in the glacial-paced watch industry, times change, and with technology companies entering the fray with a host of internet-connected, touch screen smartwatches, the Swiss must sit up and pay attention.
"For sure, smartwatches will be the topic of Baselworld this year," Ronnie Bernheim, co-owner of the Mondaine watch company told IBTimes UK. "[The watch companies] will all be asking [each other] 'what are you doing about smartwatches?' I think it will be a hot topic."
But the Swiss see smartwatches as something very different to the gadgets sold by Samsung, LG, Motorola and Apple. Following the same path as the Withings Activité, Mondaine will be showing off the Helvetica No1 Smart, an analogue quartz watch with a second hand to show what percentage of your daily step and sleep targets you have completed. Movement sensors and a Bluetooth connection send this to your smartphone for extra analysis.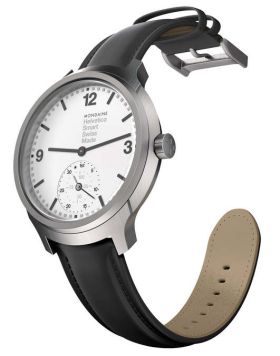 A hybrid watch platform
This conservative approach to technology is mirrored across the Swiss watch industry, culminating in the Manufacture Modules Technologies (MMT) joint venture, which has developed a new platform for smartwatches which maintain a traditional, analogue design. For now, this mostly means regular analogue watches with battery-powered quartz movements and a second dial displaying daily steps.
One of the main aims of the MMT is to produce smartwatches with excellent battery life. The Helvetica No1 Smart will last two years on a regular battery, much more than the estimated three months of the Withings Activité and in a different league to the digital smartwatches of Samsung and Apple, where nightly recharging is a must.
Apple is not in the watch arena
Although happy to see the Apple Watch - "the general market will expand...it will stimulate the market" - Bernheim does not believe Apple is truly entering the watch market. Instead he says Apple is now a player in a market for wearables, itself a sector of the consumer technology industry. As such, he doubts Apple will make an appearance at Baselworld, despite the gold Watch Edition carrying a Rolex-matching price tag of up to £13,500.
"They are going to be a big player because of the volumes they do, [but although] they will be occupying the wrist, they and the Samsungs and LGs of this world will fight for the connected market. I feel these things are more in the connected technology market than the watch market...I think they feel they wouldn't need to [attend Baselworld]. They have their own stores...I don't think they really want to be in the watch arena, even though they call it a watch."
Speaking of volumes, Apple is tipped to sell more than 20 million Watches in its first 12 months. As an entire country, Switzerland sold 29 million watches in 2014, of which eight million were mechanical (self-winding) and 21 million were mostly battery-powered with quartz movements.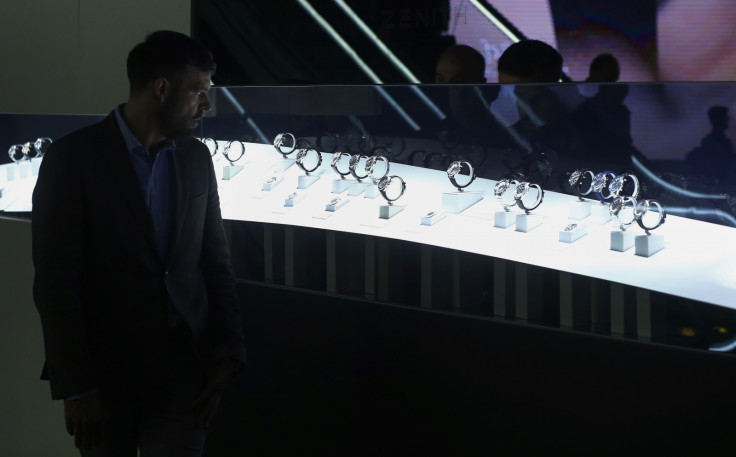 A social talking tease
But, contrary to ridicule received from some quarters of the luxury watch market, the Apple Watch Edition's £8,000 to £13,500 price range isn't shocking to Bernheim, and will act as positive marketing for the rest of the range.
"Apple would like to transmit that feeling of it not being the features you pay for, but how [it is a sign of] how much you can afford to pay to have a distinctive product on your wrist...you can show the world that you have the means and are willing to spend it."
Bernheim adds: "I think Apple would like to get that watchmaker's feeling and also they can use it as a marketing tool, the price itself defines certain luxury. It's a social talking tease."
Apple Watch is a Tesla, not a Ferrari
Even at £13,500, the gold Watch Edition is barely a patch on some mechanical watches, which can cost hundreds of thousands of pounds. But where these are kept for decades and passed down to children, dated software and an ailing battery will make it impossible for the Apple Watch to get this treatment.
Bernheim says: "You cannot [give a Watch down to your children], you definitely cannot. I think the willingness to pay so much is for the here and now - like a car, there are many people who buy an expensive car now and it will never become a valuable classic, but they feel like they want to drive it now.
"Like if you buy a Tesla today, I don't think in 20 years it will be more valuable than it is today. But if you buy a Ferrari or Bentley you have a certain reason to believe that it will be worth more."
Apple Watch "is probably more of a Tesla, which means it's nice for now and a good thing, but it's not for the long term."