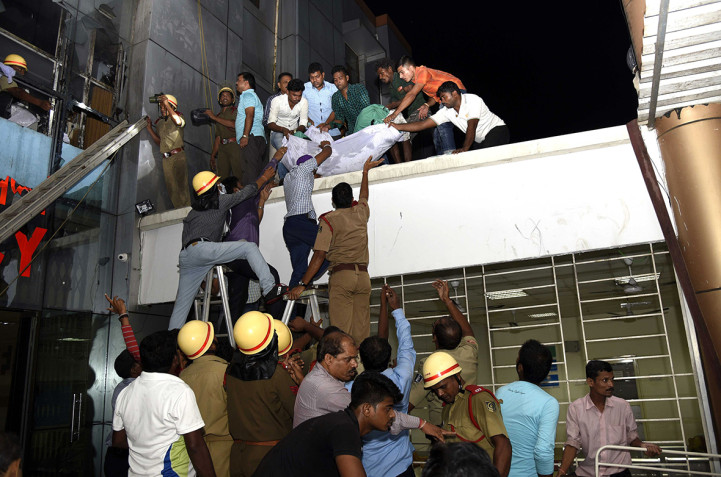 Four officials, including the superintendent of a private hospital, were arrested on Tuesday (18 October) over a massive fire that took lives of at least 20 people in the east Indian state of Odisha. About 100 patients from the wrecked ICU and dialysis units were shifted to other places for treatment.
According to police officials, the hospital's superintendent, fire safety officer and two electrical division workers were arrested. Police commissioner Yogesh Khurana told reporters that they have been charged with "homicide not amounting to murder" and negligence.
The arrests took place after the Odisha state government filed two First Information Reports (FIRs) alleging negligence in conduct and safety against the SUM hospital, Firstpost reported.
Director General of fire service Binay Behra submitted a report to the state government saying that fire safety norms as per the 2013 guidelines were not followed by the hospital officials.
Another senior police officer said that more arrests could be ruled out.
Health and Welfare Minister Atanu Sabyasachi Nayak, said Joint Director of Medical Education and Training, Orissa (DMET) also filed an First Information Report (FIR) against the private hospital for reported violation of provisions under Odisha Clinic and Establishment Act, 1992.
Four members of the hospital staff were also suspended while an amount of 500,000 has been announced for the families of the victims.
The authorities of SOA university, which runs the Institute of medical sciences and sum hospital said "We have suspended four officials as part of the hospital's bid to maintain transparency. Tomorrow no one should accuse that evidence was tampered with."